Openings for Java Freshers
By
Admin
on March 28, 2019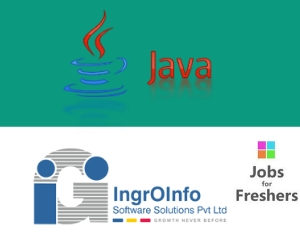 Company Name: IngroInfo Software Solutions Pvt Ltd
Who can apply: Freshers
Qualification: BE/ MCA/ B.Tech
YOP: 2016, 2017, 2018
Key skills: Core Java, JSP, Servlet, Spring, Hibernate
Location: Bangalore
Job Description
Strong knowledge of Java, OOPs, Database.
Familiar with Spring, Hibernate Frameworks.
Preferring Fresher's 2016, 2017, 2018 BE, MCA, B.Tech (CS, IT) pass-outs.
Strong Logical Programming Skills required.
Must have good communication skill.
Self-starter and effective team player.
Responsibilities and Duties
Selected candidates will work as "Trainee Java Developer" for three months and will be trained on latest server side Java Technologies by us, post completion of training period confirmation as "Java Developer" will be done based on a performance of the candidate.
Address: M narayna Swami Layout, 7th Cross Rd, Sector A, Amruthnagar, Byatarayanapura, Bengaluru, Karnataka 560092
Phone: 08049546196
Email-Id: hr@ingroinfo.in
For getting expert-level training in your Location – Java Training in Bangalore | AngularJS Training in Bangalore | Spring training in Bangalore | AJAX training in Bangalore | SQL training in Bangalore | Core Java Training in Bangalore | HTML & CSS training in Bangalore