Software Developer (PHP & Java)
By
Admin
on April 12, 2018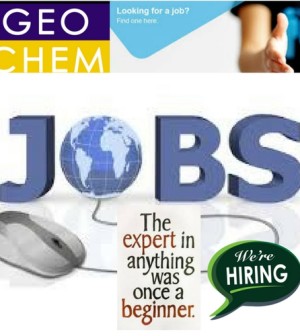 Job Description
We are looking for a passionate Software Engineer to design, develop and install In-house Lab software solutions.
Software Engineer responsibilities include gathering user requirements, defining system functionality and writing code in various languages, like Java, PHP etc.
Our ideal candidates should familiar with the software development life cycle (SDLC) from preliminary system analysis to tests and deploymentUltimately, the role of the Software Engineer is to build high-quality, innovative and fully performing LAB software that complies with coding standards and technical design.
Responsibilities
Execute full software development life cycle (SDLC)
Develop flowcharts, layouts and documentation to identify requirements and solutions
Produce specifications and determine operational feasibility
Integrate software components into a fully functional software system
Capable for Integration with APIs
Develop software verification plans and quality assurance procedures
Document and maintain software functionality
Troubleshoot, debug and upgrade existing systems
Deploy programs and evaluate user feedback
Comply with project plans and industry standards
Ensure software is updated with latest features
Requirements
Proven work experience as a Software Engineer or Software Developer
Experience in designing interactive applications
Ability to develop software in Java, PHP and other programming languages
Excellent knowledge of relational databases
Experience with test-driven development
Proficiency in software engineering tools
Ability to document requirements and specifications
BSc degree in Computer Science, Engineering or relevant field
Salary:INR 5,00,000 – 8,00,000 P.A.
Industry:Other
Functional Area:IT Software – Application Programming , Maintenance
Role Category:Programming & Design
Role:Software Developer
Employment Type:Permanent Job, Full Time
Keyskills
Java Software Development Software Engineering PHP System AnalysisTechnical DesignLife Cycle Computer Science Software Solutions Quality Assurance
GEO-CHEM LABORATORIES PVT LTD
Desired Candidate Profile
Please refer to the Job description above
For getting expert level training for Java Training in your location – Java Training in Chennai | Java Training in Bangalore | Java Training in Marathahalli | Java Training in Porur| Java Training in Jayanagar | Core Java Online Training
Job Oriented Software Courses: www.besanttechnologies.com
Online Training : www.gangboard.com
Company Profile:
GEO-CHEM LABORATORIES PVT LTD
Recruiter Name:Mr. Vinod Vyas
Contact Company:GEO-CHEM LABORATORIES PVT LTD
Website:http://www.geochemgroup.com/