Citrix Jobs Opening for Freshers in Bangalore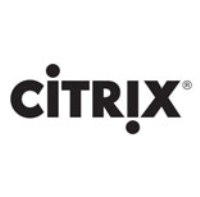 Company        Citrix
Website           www.citrix-india.com
Eligibility          Bachelors Degree
Experience      Freshers
Location           Bangalore
Job Role           Technical Support Engineer
JOB SUMMARY:
Company Profile:
At Citrix, we measure the value of technology by how it benefits people. It's about what they need to do and what they need to achieve. This vision inspires us to build mobile workspace solutions that give people new ways to work better with seamless and secure access to the apps, files and services they need on any device, wherever they go.
Job Description:
1. Candidate should have a working knowledge of emerging mobile device management solution
2. Demonstrate proficiency in installation, configuration and support of Mobile Device Management (MDM) & enterprise level mobility solution.
3. Demonstrate proficiency with the configuration and support of iOS, Samsung/ Android and Windows mobile devices.
4. Experience installing, configuring and supporting Windows Server and Active Directory/LDAP
5. Understanding of Linux OS from a day to day work prospective
6. Understanding of SQL database management & Network Layer including VPN Technology.
7. Hands on Experience Citrix products like Netscaler Storefront & Xenapp/Xendesktop.
8. Should have excellent verbal and written communication skills.
Candidate Profile:
Qualifications & Requirements :
The candidate should possess a Bachelor of Science or Engineering in Computer Information Systems or Computer Science or have the equivalent experience.
The responsibilities and requirements for this position include but are not limited to:
1. Provide technical assistance to Citrix customers over phone and email.
2. Clearly documents issues and resolutions in CRM system, and ensure proper customer engagement as per defined processes.
3. Develops a deep technical understanding in a core Citrix hardware product line.
4. Understand basic operating system/foundational technology principles related to Citrix hardware products.
5. Demonstrates good problem solving and analytical skills.
6. Assess the severity of cases reported by customer and acts accordingly following the established guidelines.
7. Use fundamental technical troubleshooting skills obtained in new hire training and through performance of the role to isolate, analyze, and provide resolution to customer issues of minimal to moderate complexity, with some general instruction and oversight from team leads and/or management.
8. Reproduce customer issues in the Laboratory to verify problems and provide feedback to the customer or escalation team as needed.
9. Demonstrates a professional and personable customer service attitude.
10. Efficiently prioritize work items and/or customer requirements based on direction from senior team members or management.
11. Provides timely status updates to internal and external Customers.
12. Exhibit excellent verbal and written communication skills.