CES IT Urgent Opening for React – Redux, Node.js Developer
By
Admin
on April 12, 2018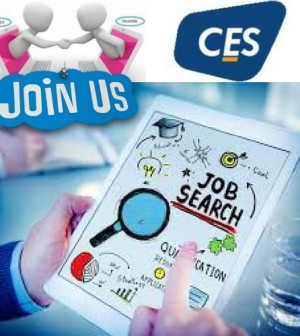 Job Description
CES IT Urgent opening for React – Redux, Node.js Developer – Chennai Location 3-9 Years)
Greetings from CES IT….!
Job Location: Navalur, Chennai.
Work Timing: 1.00 PM – 10.00 PM (Pick-up and Drop will be provided)
Interview Location:
CES IT Pvt. Ltd., 1st Floor, West wing Beta Block, SSPDL,
Old No. 25, Rajiv Gandhi Salai (OMR), Navalur, Chennai 603103.
Kindly confirm your availability for the same by email to schedule for an interview.
If you have any questions, please feel free to check with me.
Contact Person name: Raghav
Contact Mobile No: 739-774-1552
Looking for an immediate joiners
The Candidate must have Strong Communication skills.
US Client interaction skills are required.
Please share your profile with raghavendran.arumugam@cesltd.com
Desired profile:
Node.js
React Redux
Express.js
SQL
ES6
All the best!
Salary:INR 9,00,000 – 15,00,000 P.A.
Industry:IT-Software / Software Services
Functional Area:IT Software – Application Programming , Maintenance
Role Category:Programming & Design
Role:Software Developer
Employment Type:Permanent Job, Full Time
Keyskills
Strong Communication Skills Client  Interaction
Desired Candidate Profile
Please refer to the Job description above
For getting expert level training for Java Training in your location – Java Training in Chennai | Java Training in Bangalore | Java Training in Marathahalli | Java Training in Porur| Java Training in Jayanagar | Core Java Online Training
Job Oriented Software Courses: www.besanttechnologies.com
Online Training : www.gangboard.com
Company Profile:
CES Ltd.
This position is for our major financial client in Mumbai.
Job Type: Permanent
Company: Multi National Company; Fortune 500
Recruiter Name:Raghav
Contact Company:CES Ltd
Website:http://www.cesltd.com/
Telephone:739-774-1552
Reference Id:Raghav