Onspec Legend Job Openings for Freshers at Chennai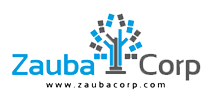 Company     Onspec Legend information systems pvt ltd
Website        https://www.zaubacorp.com/
Eligibility     B.E / B.Tech / MCA
Experience   Freshers
Location       Chennai
Job Role    Software Developer
JOB Discribtion:
Based in Chennai with global we are a company in growth mode looking for Software Developer who enjoy operating in collaborative team environments, with the next generation technology in creating Business Process Management
software and Apps for Mobile and Desktop.
We are currently looking to hire a talented Software Developer.
What you need:
M.C.A., B.C.A., Bsc. Computer Science
Experience 0 -2 years in developing software for Windows / Mobile
Good knowledge in Web Page creation
Closely working with Business team and gathering the requirements.
Prepared / Maintained Weekly and Monthly Project Status Report.
Highly motivated team player with excellent analytical, problem solving, interpersonal and communication skills.
What you'll be doing:
Software Developer for creating work flow in process management for Desktop and Mobile.
Build dynamic reporting
React quickly to changing requirements and timelines
Customer-Centric approach when testing
What's in it for you?
Small team environment
High growth company
Full time employment with a stable, great company of quality people
Competitive Base Salary
Company Profile:
Onspec Legend information systems pvt ltd
OnSpec Legend Information Systems (P) Ltd is a leading company in dealing with Embedded software and Business Management Process
Onspec-legend Information Systems Private Limited is a Private incorporated on 29 November 1999. It is classified as Non-govt company and is registered at Registrar of Companies, Chennai. Its authorized share capital is Rs. 500,000 and its paid up capital is Rs. 100,000.It is inolved in Data processing. [This includes the processing or tabulation of all types of data. Provision of such services on (i) an hourly or time -share basis, and (ii) management or operation of data processing facilities of others on a time sharing basis; on a fee or contract basis].
Onspec-legend Information Systems Private Limited's Annual General Meeting (AGM) was last held on 30 September 2016 and as per records from Ministry of Corporate Affairs (MCA), its balance sheet was last filed on 31 March 2016.
Directors of Onspec-legend Information Systems Private Limited are Ramachandran Narayanaswamy and Venkata Swami Naidu Sundaram.
Onspec-legend Information Systems Private Limited's Corporate Identification Number is (CIN) U72300TN1999PTC043640 and its registration number is 43640.Its Email address is ram@vaionix.com and its registered address is M-2, TYPE II, GROUND FLOOR AND FIRST FLOOR Dr. V.S.I. ESTATE, THIRUVANMIYUR CHENNAI TN 600041 IN , – , .
Current status of Onspec-legend Information Systems Private Limited is – Active.
For getting expert level training for Software Testing in your location – Java Training in Chennai | Java Training in Bangalore | For getting online training Java Online Training