PHP Developers
By
Admin
on April 19, 2018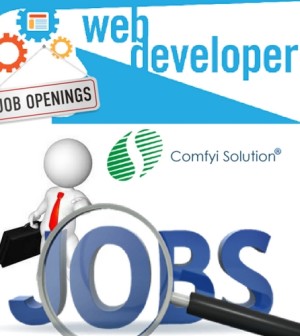 Job Description
Responsible to work with PHP with various open source frame works , to code & to test the web applications.
Walk in Immediately with 2 hard copies of resumes to 'COMFYI SOLUTION' for a technical round of discussion with 2 hard copies of resumes.
Salary:INR 1,00,000 – 6,00,000 P.A.
Industry:IT-Software / Software Services
Functional Area:IT Software – Application Programming , Maintenance
Role Category:Programming & Design
Role:Software Developer
Employment Type:Permanent Job, Full Time
Keyskills
PHP Javascript HTML prestashop CSS php trainee Open Source php fresher Fresher Software Developer WEB
Desired Candidate Profile
Any Fresh Candidate must have basic knowledge of PHP can apply.
Experience candidates with minimum 1 year also apply for this.
should understand client requirements & functional specifications
Experience in HTML, CSS and Database knowledge required.
For getting expert level training for  PythonTraining in your location – Python Training in Chennai |  Python Training in Bangalore |  Python Training in BTM | Python Training in marathahalli| Python Training in Tambaram |  Python Training in Sholinganallur  |  Python Online Training.
Job Oriented Software Courses: www.besanttechnologies.com
Online Training : www.gangboard.com
Company Profile:
Comfyi Solution
COMFYI SOLUTION proffers continuum Resource Management in various domains on IT, Software Services, ITES, NON IT & Finance across the Indian industrial segments.
Recruiter Name:Gopinath
Contact Company:Comfyi Solution
Email Address:comfisolution@gmail.com
Telephone:91-9381278999