Project Leader – Embedded Software
By
Admin
on April 10, 2018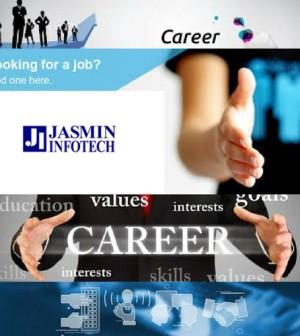 Job Description
Lead a Team of Software Engineers in Executing allocated Project. Support BusinessDevelopment by means of participating in Pre-sales activities.
         Working Knowledge with Real time operating systems like Linux, QNX, WinCE etc
         Working Knowledge with different digital signal processors, micro controllers and SOCs
         Working Knowledge in automotive infotainment domain (Media, Digital Radio, Bluetooth, MOST, CAN, HMI, AUTOSAR)
          8+ years of experience in real-time embedded C software applications or equivalent.
         Working knowledge of the software engineering life cycle
         Working knowledge of software project planning and test plan development
         Ability to work with and lead a team of software engineers
         Must have a positive attitude, good oral and written communication skills, and able to work well in a team environment
Salary:INR 6,00,000 – 11,00,000 P.A.
Industry:IT-Software / Software Services
Functional Area:IT Software – Other
Role Category:Programming & Design
Role:Team Lead/Technical Lead
Employment Type:Permanent Job, Full Time
Keyskills
Automotive Embedded Autosar Linux QNX DSP Multimedia STB
Desired Candidate Profile
Please refer to the Job description above
Education-
UG:B.Tech/B.E. – Computers, Electrical, Electronics/Telecommunication, Instrumentation
For getting expert level training for Java Training in your location – Java Training in Chennai | Java Training in Bangalore | Java Training in Marathahalli | Java Training in Porur| Java Training in Jayanagar | Core Java Online Training
Company Profile:
Jasmin Infotech Pvt. Ltd.,
jasmin Infotech is founded in 1998 to develop digital signal processing solutions for home theatre market. We are the preferred digital audio partners for Analog Devices, Inc. USA. We have implemented several audio formats like Dolby, MP3, WMA, etc. These solutions are widely accepted all over the world by consumer electronics manufacturers. We are equally active in professional audio. Our hardware team develops high-speed digital signal processor evaluation platforms. Jasmin provides excellent work environment, challenging assignments, scope for career growth.
Recruiter Name:HR Team
Contact Company:Jasmin Infotech Pvt Ltd,
Website:http://www.jasmin-infotech.com
Reference Id:Auto – 006