Qualcomm india Pvt Ltd. Hiring Freshers At Chennai
By
admin
on September 11, 2017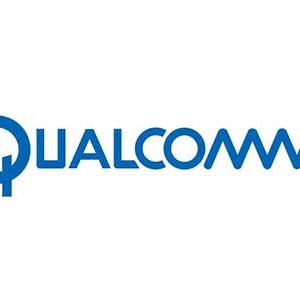 Company           Qualcomm india Pvt Ltd.
Website              https://goo.gl/VZigis
Eligibility           BE/B Tech

Experience        Freshers
Location             Bangalore, Chennai
Job Role             Programming & Design
Salary                  Not Disclosed by Recruiter
Job Requirements:
2017 Fresh Grads – Software Development and Test Openings for Freshers in Hyderabad & Chennai
We have multiple positions across embedded software development and test in Modem, Multimedia, Linus, Tools, Systems, Customer Engineering, BSP, Security.
Opportunities in the areas of:
Wireless Modem Software Development &Test
Systems Programming
Linux OS Development &Test
Real time OS Development &Test
Android Architecture &Test
Device Driver Development &Test
Multimedia Applications &Test
Object Oriented and UI Design &Test
Windows Mobile Development &Test
Radio Chipset Software Development &Test
Salary: Not Disclosed by Recruiter
Industry: Telecom/ ISP
Functional Area: IT Software – Mobile
Role Category: Programming & Design
Role: Software Developer
Employment Type: Permanent Job, Full Time
Keyskills:
AndroidEmbedded Software DevelopmentMobile DevelopmentWindows MobileDevice Driver DevelopmentUser Interface DesigningSystems ProgrammingLinux OS DevelopmentReal time OS DevelopmentAndroid Architecture
Desired Candidate Profile
Education Requirements Required: Bachelor's, Computer Engineering and/or Computer Science and/or Electrical Engineering and/or Electronics & Satellites Eng
Preferred: Masters
Education: UG -B.Tech/B.E. – Computers, Electrical, Electronics/Telecommunication, B.Sc – Computers, BCA – Computers
Doctorate – Doctorate Not Required
About Organization:
QUALCOMM CDMA Technologies (QCT) is the largest provider of 3G chipset and software technology in the world, with chipsets shipped to more than 50 customers and powering the majority of all 3G devices commercially available. QCT partners with nearly 60 3G network operators around the globe and has the largest CDMA engineering team in the wireless industry.
QCT provides complete chipset solutions and integrated applications from the Launchpad suite of advanced technologies. Our integrated solutions offer device manufacturers reduced bill-of-materials costs, time-to-market, and development time. Mobile handsets powered by QCT chipsets can offer more features while maintaining a smaller, sleeker form-factor and benefiting from reduced power demands.
For getting expert level training for Python Training in your location – DevOps Training in Chennai | DevOps Training Bangalore | For getting online training DevOps Online Training