Smartronic Job Openings For Software Engineer @ Chennai
By
admin
on September 22, 2017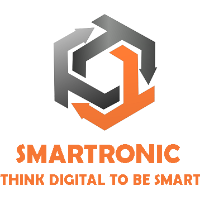 Company          
Smartronic
Website             https://goo.gl/tC2Ycz
Eligibility           B.E / Dip

Experience       Freshers
Location            Chennai
Job Role            Software Engineer
Salary                  Not Disclosed by Recruiter
Job Requirements:
Dear candidates,
Urgent requirements for B.E/ Dip in EEE, ECE,E&I
Work Area: Electrical Maintenance, Erection & commissioning, Testing and Design, Operation Maintenance, Service Engineering,Programmer
Designation: Trainee
Eligibility: Fresher's
Qualification: B.E / Dip
Salary: As per industry
Location: Chennai.
Candidates should have basic Subject knowledge With PLC, SCADA
Registration: applicable
Candidates should have good communication, flexibility, hard worker. Candidates can come to directly.
Before attending, Make a call to HR – 044-48505102,7871386342 for confirmation, contact between 10 am to 5.00 pm exactly.
ADDRESS:
SMARTRONIC TECHNICAL SOLUTION
NO,18 TH ROAD,MOOLAKADAI.
LAND MARK: NEAR SEENIVASA SWEETS
Job Type: Full-time
Salary: ₹10,000.00 /month
About Organization:
T – ON AIR è l'applicazione per le richieste di assistenza dedicata alle aziende che realizzano macchinari, impianti automatici e linee di produzione.
Ticketing On Air persegue e raggiunge due obiettivi: semplificare al massimo la procedura di richiesta assistenza per il cliente e al contempo ottimizzare le informazioni e i dettagli del macchinario interessato. Questa piattaforma utilizzabile tramite apparati mobili permette tramite app la richiesta di assistenza in 3 semplici passaggi che si compiono in meno di 3 minuti. E al termine di tale procedura inizia in automatico la fornitura di assistenza con comunicazioni al cliente e inoltro agli uffici interessati della richiesta con collegamento immediato alla piattaforma M – ON AIR.
T – ON AIR è la soluzione per offrire al cliente il miglior servizio di assistenza post vendita.
T – ON AIR permette al cliente di ottimizzare i tempi e le modalità di richiesta di assistenza su un macchinario ovvero su una parte di esso tramite un app interamente dedicata e progettata basandosi sulle esigenze di produzione.
Con T – ON AIR il riscontro al cliente bisognoso di assistenza è immediato ed automatico grazie alla conferma di apertura pratica, l'assegnazione di un numero di Ticket, l'invio di materiale tecnico in formato .pdf e i recapiti da utilizzare per ulteriori chiarimenti.
For getting expert level training for Software Testing Training in your location – Software Testing Training in Chennai | Software Testing Training in Bangalore | For getting Software Testing training Software Testing Online Training