Web Designer / Web Developer / Front End Developer
By
Admin
on April 18, 2018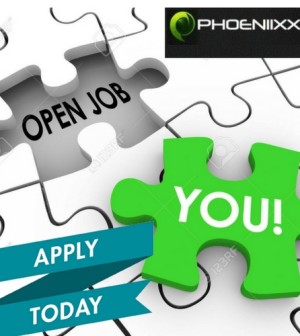 Job Description
Coding Websites in HTML5 and CSS3
Web Programming Skills
Coding Fully Responsive Website
Photoshop Abilities
Must Be Hard Working
Salary:INR 1,00,000 – 2,00,000 P.A.
Industry:IT-Software / Software Services
Functional Area:IT Software – Application Programming , Maintenance
Role Category:Programming & Design
Role:Software Developer
Employment Type:Permanent Job, Full Time
Keyskills
html developer css developer Front End Developer Front End Web Developer front end html Responsive Web Design Web Designer website designer Web Developer
Desired Candidate Profile
Please refer to the Job description above
Education-
UG:Any Graduate – Any Specialization
 For getting expert level training for  web-designing Training in your location – web-designing Training in Chennai | web-designing Training in Bangalore | web-designing Training in Marathahalli | web-designing Training in Tambaram | web-designing Training in Sholinganallur | web-designing Online Training
Job Oriented Software Courses: www.besanttechnologies.com
Online Training : www.gangboard.com
Company Profile:
Phoeniixx Designs Private Limited
Phoeniixx Designs Pvt. Ltd is an Indian company based in New Delhi. It began providing its services in the year 2010. Ever since then it has been in a constant expansion mode providing a huge variety of services which include website design and development, explainer videos and logo and branding designs. We are a dream-house for aspiring designer and developers. We are experts not because we know the digital world but because we're in love with it. Our team consists of a colorful bunch of people who are specialists in their fields.
We have kickass programmers, top notch designers, crazy artists, badass animators and multitasking managers.
Recruiter Name:Shambhavi Mishra
Contact Company:Phoeniixx Designs Private Limited
Address:A-253, 2nd Floor,Okhla Phase 1NEW DELHI,Delhi,India 110020
Website:https://www.phoeniixx.com
Telephone:91-8860617035
Reference Id:Web001