Urgent Opening || Senior PHP Developer
By
Admin
on April 13, 2018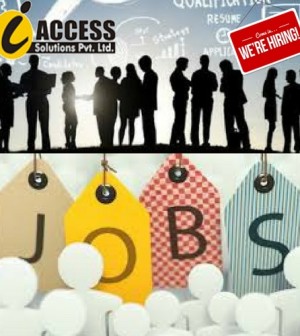 Job Description
 We are hiring for PHP resource for Gurgaon location.
Mandatory skills: PHP, Mysql, Java ( Intermediate exp)
Professional Skills & Qualifications
4+ years of working experience in PHP, MySQL,Jquery&JAVA programming language.
Experience in working with any popular framework and CMS.
Maintenance of existing project and providing support.
Software Development Team Leader
should have strong hands-on experience in software development based on JAVA programming language, PHP, JavaScript, MySQL and AJAXtechnology
Salary:INR 3,00,000 – 6,50,000 P.A.
Industry:IT-Software / Software Services
Functional Area:IT Software – Application Programming , Maintenance
Role Category:Programming & Design
Role:Software Developer
Employment Type:Permanent Job, Full Time
Keyskills
jquery my sql php java cms software development team leading
Desired Candidate Profile
Please refer to the Job description above
For getting expert level training for   Software Testing Training in your location – Software Testing  Training in Chennai | Software Testing Training in Bangalore | Software Testing Training in BTM | Software Testing  Training in Tambaram | Software Testing  Training in Sholinganallur  |Dot net Online Training.
Job Oriented Software Courses: www.besanttechnologies.com
Online Training : www.gangboard.com
Company Profile:
IAccess Company Pvt Ltd
We are IAcess Company Limited, an ISO 9001:2000 certified, Software Development & Software Solution provider – with major operations in Tokyo (Japan) and New Delhi, Gurgaon (India). Our company ethos is led by the Japanese drive for efficiency and productivity.
We aspire to achieve Japanese quality and perfection whilst leveraging on the highly skilled human resource pools from both Japan and India. We currently employ over 350 people (100+ in Japan, 250 in India) – later this year the numbers will exceed 600.
IAP has been chosen as a preferred IT partner with several Global Corporates for services in the areas of IT Consulting, Software development (on Java, Microsoft, Mobile, embedded and security besides others), software products and IT support, Maintenance and Management.
We work in Japan and India with several global Corporates like NTT Communication, NEC Corporation, Sanyo, Sony, Nikko Cordial, Alpine, Metro International, Portwise A.B., Xerox, Hewitt and many others.
Recruiter Name:Rashmin Kaur
Website:http://iaccess.co.in/