Hiring for Software Developer-sharepoint
By
Admin
on April 2, 2018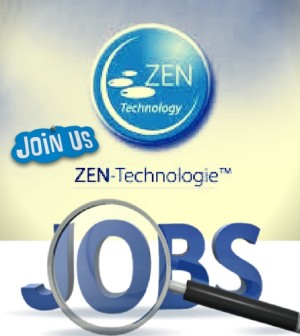 Job Description
Creating and maintaining Intranet for an organization
Should have a good analytical thinking
Workflows creation as part of Ticketing System
Creating dashboards using excel online and custom lists
Salary:INR 3,25,000 – 6,50,000 P.A.
Industry:Government / Defence
Functional Area:IT Software – System Programming
Role Category:Programming & Design
Role:Software Developer
Employment Type:Permanent Job, Full Time
Keyskills
Reporting Software Development JQuery CSS Good practical knowledge of sharepoint online C# Creating dashboards using excel online interface custom lists.
Desired Candidate Profile
SharePoint Development
Education-
UG:B.Tech/B.E. – Any Specialization, Computers, Electronics/Telecommunication
PG:MCA – Computers, MS/M.Sc(Science) – Any Specialization, Computers
For getting expert level training for   Software Testing Training in your location – Software Testing  Training in Chennai | Software Testing Training in Bangalore | Software Testing Training in BTM | Software Testing  Training in Tambaram | Software Testing  Training in Sholinganallur  |Dot net Online Training.
Company Profile:
Zen Technologies Limited
Zen Technologies was incorporated in the year 1993 with an aim to develop state-of-the-art training simulators for weapons and allied defence equipment. The company went public in the year 2000. It has been a profit-making-and-dividend-paying-company.
Zen, over the years, has developed expertise in designing, developing and manufacturing various types of simulators. The products developed in-house not only meet all qualitative standards but also are cost-effective.
The company has supplied over 450 simulators to over 100 customers. Its customers are located across the length and breadth of the country. Its main customers are Defence, Services, State Police forces, Para Military forces-and-the-Navy-of-a-South-East-Asian-country.
The goal of the company is to develop world-class simulators. The company attaches special importance to its R and D activities. The R and D division has sophisticated software tools and skilled manpower.
Zen has AS9100C from DQS Inc., ISO 9001:2008 (QMS), ISO 14001:2015 (EMS), ISO/IEC 27001:2013 (ISMS) certifications.
Zen Technologies appraised at the highest maturity Level 5 of the Capability Maturity Model® Integration for
The R and D unit at B-42 Industrial Estate, Sanathnagar (Hyderabad) is recognized by the Department of Scientific and Industrial Research, Ministry of Science and Technology, Government of India.
Recruiter Name:Jagannath V
Website:http://www.zentechnologies.com
Telephone:08331840388