Ingram Micro Hiring Freshers As Software Developer @ Mumbai
By
admin
on January 6, 2017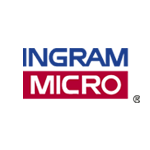 Company    Ingram Micro
Website      www.ingrammicro.com
Eligibility     B.E/B.Tech,MCA

Experience Freshers
Location     Mumbai
Job Role    Software Developer
JOB Discribtion:
* The Software QA Engineer is an engineer responsible for assuring that Software works according to System
* Functional Specifications and is of quality through various testing DB, End to End, Performance/load, Security testing.
* This position must have a thorough understanding of the SDLC (Software Development Life Cycle) and Software Testing methodologies.
* The Software QA Engineer is required to create Software Test cases, update Test Plan, open defects in defect tracking system and verify and close defects to ensure that system is thoroughly tested.
* Software QA engineer should be able to work in protected environment where reporting, issue raise and appropriate escalation, communication is required.
* QA engineer should adopt to required technical skills on applications such as impulse, sap, mainframes and various tools used to work on these applications.
Job Requirements:
* Candidate should be BE/B Tech/MCA from a recognized university.
* Candidate should have an aggregate of 60% through out academics.
* Should have good analytical and reasoning skills.
* Should have good communication skills.
* Should have knowledge on testing applications.
* Should have good problem solving skills.
* Should have good inter personnel skills.
* Must be able to work in a team environment.
* Should have knowledge on programming.
Company Profile:
Ingram Micro's origins trace back to the founding of distributor Micro D, Inc. in July 1979 by husband and wife team, Geza Czige and Lorraine Mecca, who were both teachers. The company started in Southern California and in its first year of business achieved approximately $3.5 million in sales. It rapidly expanded nationwide and held its public offering in 1983. Ingram Industries became a majority stockholder of Micro D in February 1986 when it acquired all of the common stock held by the company's founders, followed by the purchase of the remaining Micro D shares in March 1989.
For a real time training for software testing courses in your location visit –
Software Testing Training in Chennai | Software Testing Training in Bangalore
For getting online training Software testing online Training