Zobble Solutions Private Limited Job Openings for Freshers in Mumbai
By
admin
on March 1, 2017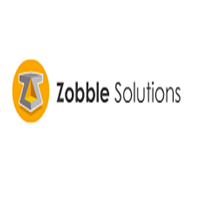 Company       Zobble Solutions Private Limited
Website         https://goo.gl/pIFPf2
Eligibility      BE/B Tech/B.Sc/BCA
Experience   Freshers
Location       Mumbai
Job Role       Software Engineer
JOB Discribtion:
vCreating the look, layout and features of a website.
vUnderstanding both graphic design and computer programming.
vHelps with maintenance and additions to the website.
vWork with development teams or managers for keeping the site up-to-date and prioritizing needs, among other tasks.
vDesigning webpage layout
vDetermining technical requirements
vUpdating websites
vCreating back up files
vDesign and build advanced applications for the Android platform
vCollaborate with cross-functional teams to define, design, and ship new features.
vWork with outside data sources and API's
vUnit-test code for robustness, including edge cases, usability, and general reliability.
vWork on bug fixing and improving application performance.
vContinuously discover, evaluate, and implement new technologies to maximize development efficiency.
vProven software development experience
vProven working experience in Android development
vHave published at least one original Android app
vExperience with Android SDK
vExperience working with remote data via REST and JSON
vExperience with third-party libraries and APIs
vWorking knowledge of the general mobile landscape, architectures, trends, and emerging technologies
vSolid understanding of the full mobile development life cycle.
Key Skill(s)
phonegapcordova
For getting expert level training for Software Testing in your location – Android Training in Chennai | Android Training in Chennai | For getting Android training Android Training
Company Profile:
Zobble Solutions Pvt. Ltd. is an 'E-Learning Solution & Customized Application' Company established in the year 2005. Our basic idea is to break free from the traditional form of classroom learning to a new & updated e-learning method. Inspired by originality, our solutions are interesting, interactive, innovative as well as easy to comprehend.
We also develop customized applications suiting the needs, requirements and expectations of clients. Our learning solutions and Applications cater to Education, Airlines, Healthcare, Publishing, Banking and Finance, Application Training, Logistics and Telecom. Zobble Solutions gives an opportunity to build up competitive advantage in the market through the use of latest technology. Our team assists you to design and set up appropriate e-learning solutions and applications which enhance your business in numerous ways.
Our team includes young breed of professionals who know their jobs well and are highly efficient. They have expertise in the following areas –
" Requirement Analysis
" Creating appropriate content for web-based learning, training modules & websites
" Designing customized graphics, interfaces and animations that are appropriate for the projects being created
" Creating interactive experiences that encourage full participation from audience
" Organizing information for intuitive usability and navigation
" Developing Customised Web Applications
In a nutshell, our solutions portfolio comprises of Custom E-learning, Application Development, Mobile Learning Solutions, Game Development and Media Development. Additionally, we also offer Content and Portal Development with other Web Services.
Follow