Ericsson Job Openings For Freshers in Chennai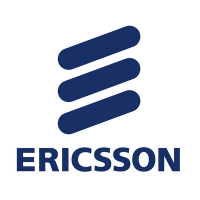 Company        Ericsson
Website          www.ericsson.com
Eligibility        B.E/B.Tech/ME/MTech
Experience     Freshers
Location          Chennai
Job Role       Network Engineer

JOB SUMMARY:
Company Profile:
Ericsson is world's leading provider of communications technology and services. Our offerings include services, consulting, software and infrastructure within Information and Communications Technology. Using innovation to empower people, business and society, Ericsson is working towards the Networked Society: a world connected in real time that will open up opportunities to create freedom, transform society and drive solutions to some of our planet's greatest challenges. We are truly a global company, operating across borders in over 180 countries, offering a diverse, performance-driven culture and an innovative and engaging environment. As an Ericsson employee, you will have freedom to think big and the support to turn ideas into achievements. Continuous learning and growth opportunities allow you to acquire the knowledge and skills necessary to progress and reach your career goals. We invite you to join our team.
Job Description:
The Network Engineer performs design, optimization and audit of a network to meet the customer requirements. The Network Engineer role is applicable for design & optimization of RAN, BBA, Transmission, Core, OM and Services Networks. The Network Engineer can be engaged in the whole process from pre-sales of services and networks to service delivery and acceptance.
The role is focused on executing design, audit and optimization services, where the network engineer is responsible for part of the solution and part of the service process. Hereby, the Network Engineer is responsible to keep time, performance and quality according to Ericsson requirements and Customer contract.
Responsibilities:
1. Identify add-on sales opportunities
2. Participate in knowledge sharing activities
3. Assist in development of a service proposal
4. Collect and document customer requirements
Candidate Profile:
1. Ericsson Portfolio Knowledge
2. Creating & Innovating
3. Entrepreneurial & Commercial Thinking
4. Applying Expertise & Technology
5. Analyzing
6. Learning & Researching
7. Delivering Results & Meeting Customer Expectations
8. Planning, organization and executing skills.
9. Good communication and documentation skills
10. Ability to handle customer meetings and discussions.