Java Freshers jobs in pune @ Harman Pvt. Ltd.
By
admin
on November 23, 2016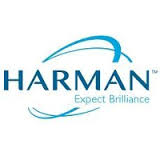 Company   Harman Connected Services Corporation India Pvt. Ltd.
Website     http://www.harman.com/careers"
Eligibility  12th STD/ Diploma: 75% and above only,
Graduation or PG (B.E./Btech/ MCA/MCS/MCM): 60% and above only.
Experience Freshers
Location Pune
Job Role Software Engineer
Skills   Java Fresher,j2ee fresher,java certification,java certified,core java certification
JOB Discribtion:
We have requirements for Freshers- Java Certified candidates.
Education Criteria- 12th STD/ Diploma: 75% and above only
Graduation or PG (B.E./Btech/ MCA/MCS/MCM): 60% and above only.
Selection criteria:
1. Test
2. Interview
Please don't apply if you don't fulfill above criteria.
Salary:INR 1,00,000 – 3,00,000 P.A
Industry:IT-Software / Software Services
Functional Area:IT Software – Application Programming , Maintenance
Role Category:Programming & Design
Company Profile:
Symphony Teleca Corporation India Pvt. Ltd. helps enterprises leverage the global economy to gain competitive advantage. IT combines core competencies in complex analytics and software engineering with deep domain knowledge and process expertise to deliver measurable value to clients. The company's three service lines offer end-to-end solutions across vertical markets and functions: Commercial Software Solutions delivers increased productivity and faster time-to-market for software products; Market Analytics Solutions enables better decisions, more predictable results and opportunities to increase revenue; and Spend Management Solutions provides indirect expense insight and visibility for optimized performance. Symphony Teleca is headquartered in Palo Alto, CA, with North American locations in Dallas, TX, Nashville, TN, and Waltham, MA; and India locations in Bangalore, Mumbai and Pune. We are rated at CMMI Level 4 with Six Sigma process proficiency with major customers like:SBC, Verizon, Viacom, GM, Information Resources, Siebel, Hyperion, Morgan Stanley, J&J, Shell, PWC, Bank of America, Autodesk, Manugistics, Trilogy, Yahoo, Texas Instruments, Kazeon.We have world-class talent with more than 6000 professionals.For more information on Symphony Teleca, please visit the Web site at www.symphonyteleca.com , or call (650) 935-9500 in the U.S. or (080) 33071000 in India.
For getting expert level of Software Engineer Related training in your location
 Software Training in Bangalore | Java Training in Chennai
For getting online training Software Training