Software Developer Jobs in Hyderabad
By
Admin
on December 3, 2018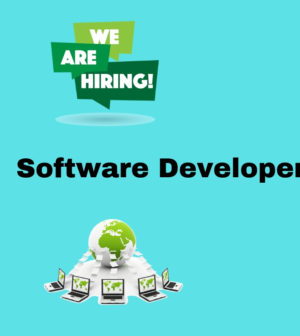 Company Name: Joveo
Education: ME/M.Tech(Advanced Computing, CSE, Software Engineering), CS, BE/B.Tech(CSE)
Keyskills:  Java, Big Data, J2EE, MongoDB
Experience: 0 to 2.5 Years
Years Pass out: 2017 – 2020
Last Date: 28 Jan 2019
Salary: 2000 Per Month
Location: Hyderabad
Job Details
Joveo is an exciting programmatic media start-up with grand ambitions a job for everyone.
Harnessing machine learning and big data, our platform connects our clients with the right candidates for the right roles, faster and more efficiently than ever before.
Through brilliant people and innovative technology, we are driving next generation recruitment technology solutions.
In just over a year, we've built a platform that deals with millions of jobs and processes tens of millions of events per day.
And we're growing at an exponential rate.
We believe in faster iterations, deploying code into production daily, heavy focus on customer delight, flat hierarchy, and fun environment.
Responsibilities:
You will be part of a small team, with a large amount of ownership and responsibility for managing things directly.
You will ship high-quality solutions with a sense of urgency and speed.
You will work closely with product managers, other teams, and both internal and external stakeholders, owning a large part of the process from problem understanding to shipping the solution.
You will have the freedom to suggest and drive organization-wide initiatives.
Requirements:
Bachelor's degree in Computer Science, computer engineering, electrical engineering or equivalent work experience
Experience with at least one of the following languages: Scala, Java, and/or any functional language.
We code primarily in Scala, so you'll be excited to either ramp up on that or continue building awesome things with it.
An ability to balance a sense of urgency with shipping high quality and programmatic solutions
Extensive experience working with a large code base and cross-functional team Self-motivation and an enjoyment for a startup environment
Job Role:  IT Software-Engineer
Hiring Process: Written-test, Face to Face Interview, Group Discussion
Who can apply: Freshers and Experienced (0 to 2.5 Years )
Company Profile:
Joveo is a stand out Startup, which has top-notch engineering team and latest Tech Stack. We are currently working on Machine learning, Scala, Haskell, NoSQL and so on,  We give high inspiration to our team to explore new projects and tech stack and help them come up with new ideas.
We have a unique culture which embodies the core values of the company – transparency, teamwork, integrity, and ownership.
Venue:  Floor 3-4, WinWin tower, Hitech City Main Rd, Khanamet, Madhapur, Hyderabad, Telangana 500081
Email-D: media@joveo.com