NCR Corporation Jobs For Freshers in Kerala
By
admin
on September 2, 2013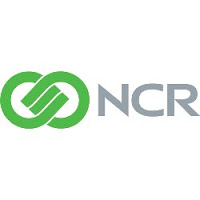 NCR Corporation Jobs For Freshers in Kerala
JOB POSTED DATE:
 1 September 2013
COMPANY NAME: NCR Corporation
COMPANY-PROFILE:   
                       NCR Corporation is an American information technology company specializing in kiosk products for the retail, financial, travel, healthcare, food service, entertainment, gaming and public sector industries. Its main products are self-service kiosks, point-of-sale terminals, automated teller machines, check processing systems, barcode scanners, and business consumables. They also provide IT maintenance support services. From 1988 to 1997 they sponsored the NCR Book Award for non-fiction. NCR had been based in Dayton, Ohio, starting in 1884, but in June 2009, the company sold most of the Dayton properties and moved its headquarters to Metro Atlanta. Currently the headquarters are in unincorporated Gwinnett County, Georgia, near Duluth.
WEBSITE DETAILS: http://www.ncr.com
JOB FIELD: IT/Software Industry
JOB ROLE/PROFILE: Customer Engineer
JOB ID: 609644
OFFERED SALARY: Best in Industry
JOB-LOCATION: Kerala
 
REQUIRED QUALIFICATION: Diploma
EXPERIENCE REQUIRED:0-1 Year
 
CANDIDATE PROFILE:
Candidates should possess 12th + Diploma in Computers/ 10th + 3 years Diploma
0-1 years of related experience Ability to work with Microsoft Office suite
Experience on Windows XP, Windows 2000 operating systems required Experience in PC Hardware Maintenance and support A+ Certification ITE or Polytechnic in Electronics and Communications Engineering Works well with minimal supervision
 Good problem solving skills; Ability to pick up new skills quickly; Ability to work under pressure
Ability to meet deadlines and produce high quality work Excellent interpersonal skills/customer relationship skills required High level of mechanical/electrical aptitude
Experience on maintaining computer hardware (Desktops, Servers, peripherals), routers, networks, switches, hubs required High level of personal integrity
JOB DESCRIPTION:
Position responsible for installation, maintenance and repairs on equipment within an assigned territory/region to assure continuity of customer operations and high levels of customer satisfaction
Responsible for ownership of customer problems or incidents until the situation has been resolved to the customers satisfaction and or in compliance with agreed upon Service Level Agreements
Required to perform work on products and services of low complexity, specifically financial/ATM products
Make minor repairs and replace components on Tier I equipment such as PCs, workstations and peripherals, printers, front-end POS systems, First Line Maintenance on ATMs and kiosks, and single pocket proof encoders
Responsible for assisting in site preparation, including installation of cable, staging of equipment, and minor testing of equipment
May also perform required modular swaps and unit replacements
APPLY-MODE: Online
HOW TO APPLY:
                  Interested and eligible candidates apply these positions in online as soon as possible(before the link expires).
To Apply : Click here