Dena Bank Hiring Freshers In Mumbai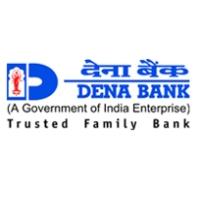 JOB POSTED DATE: 15 January 2013
COMPANY NAME: Dena Bank
COMPANY PROFILE:
             Dena Bank, in July 1969 along with 13 other major banks was nationalized and is now a Public Sector Bank constituted under the Banking Companies (Acquisition & Transfer of Undertakings) Act, 1970. Under the provisions of the Banking Regulations Act 1949, in addition to the business of banking, the Bank can undertake other business as specified in Section 6 of the Banking Regulations Act, 1949.
FIELD OF WORKING: Govt/Bank Jobs
JOB ROLE: Specialist Officers
JOB LOCATION: Across India
SALARY OFFERED: Rs 14,500-28,100/Month
REQUIRED QUALIFICATION: B.E/B.Tech/MBA/PGDM/Others
EXPERIENCE REQUIRED:  Freshers
LAST DATE: 04 February 2013
AGE LIMIT: 20-35 Years
CANDIDATE PROFILE:

1)Details of vacancies for candidates possessing valid Score Card issued by IBPS in 
Common Written Examination (CWE) for Specialist Officers held on 11.03.2012:


2) Details of vacancies for Specialist Officers directly from Open Competition:-


APPLICATION FEE:
For Post Code from 1 to 7 RS 100/-(For General) RS20/-(Reserved candidates)
For Post Code from 8 to 15 RS 400/-(For General) RS50/-(Reserved candidates)
APPLY MODE : Online
HOW TO APPLY : Interested and eligible candidates can apply this job in online on or before 04 February 2013.