Royal Bank of Scotland Jobs For Freshers in Chennai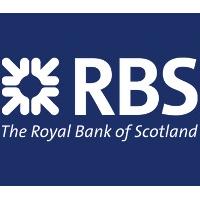 Royal Bank of Scotland Jobs For Freshers in Chennai
Company      The Royal Bank of Scotland
Website        www.rbs.in
Eligibility      Graduate
Experience   Freshers-2013
Location       Chennai,
Job Role      Analyst

JOB SUMMARY:
Company Profile :
The RBS Group is a large international banking and financial services company. From its headquarters in Edinburgh, the Group serves over 30 million customers in the United Kingdom, Europe, the Middle East, the Americas and Asia. Our brands operate around the globe to provide banking services for individuals, businesses and institutions. We are working hard to make RBS one of the world's most admired, valuable and stable universal banks
Job Description :
The Royal Bank of Scotland requires a Position Of Analyst
You will join as a Trainee/Officer. As a Trainee/Officer, you will be responsible for the accurate and timely preparations of MIS reports. You will also ensure that all transactions are processed in accordance with Regulatory and Internal Guidelines of the bank. In your quest for excellence, you will maintain daily scorecards, ensure that there are no operational errors in processing and thus, ensure that the productivity benchmark is reached. Through your diligence and positive attitude, you will help deliver internal and external client satisfaction. You will be given mandatory training to do your job through our world-class Learning and Development Centre. You will have the opportunity to get cross trained with activities in other teams.
Key Elements:
1.Ensure processing of all requests as per defined turn around time and accuracy levels and other applicable KPIs (as defined)
2.Ensure all cases are processed as per the Standard Operating Procedures of the Group
3.Participate in change and continuous improvement (e.g. Workplace Workout / Team Based Problem solving) activity affecting the process providing inputs.
4.Ensure to adhere to all process specific and generic controls as per AYIC (Are You In Control) for self
5.Ensure 100% compliant to group policy at RBS.
LastDate: Date: 20th Oct 2013
Venu Details:
RBS Business Services Pvt. Ltd.
Olympia Tech Park, 5th Floor,
Altius block, Guindy, Chennai – 600 032, India