Bharat Health Organization Jobs For Freshers in Bangalore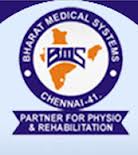 Bharat Health Organization Jobs For Freshers in Bangalore
Job Role : Business Development Executive
Eligibility: B.Com BA BBA/BBM MBA/PGDM
Location: Bangalore
Job Category: MBA, Others Last Date: 21 February 13
Job Type: Full Time
Hiring Process: Face to Face Interview, Telephonic Interview.
Job Details
Job Details:
Job Title Business Development Executive (BDE)
Executive Summary of the Position:
The role of a BDE is to do Tele-prospecting to generate sales ready leads and opportunities.
The BDE will also be responsible to nurture the leads to make them sales ready.
Experience: 0 to 2 years
Education and Certifications:Mandatory Graduate (Completed or Pursuing)
Preferred: B.Com, BBM or MBA Nature of the Job:  Full-Time Location and Travel Requirements: Position based in Bangalore. Number of Openings: 2 Interactions:
Key Internal Relationships and Scope of Interaction
Interaction with the market research team for generating the prospect list and campaign execution.
Interaction with the manager and other leaders learn about best practices for tele prospecting, learn about BHO business and generate sales ready leads and opportunities.
Key External Relationships:   
Setup Meetings with corporates and Educational Institution
Setup meetings with Medical Units (Clinics, Hospital, Diagnostic centers)
Generate sales and close the meetings.
If the BDE is working for a client then weekly interaction will be required.
Job Responsibilities:
Tele prospecting – Cold calling prospects in the assigned territory and focus area
Keeping good activity history and to-do task list in CRM
Nurturing good relationship with prospects
Productivity improvement  – Tracking actual work done vs. targets
Document issues hampering productivity
Follow the specified process defined by BHO
Continual learning and improvement
Make effort and improve customer knowledge, BHO business knowledge by self- learning, by participating in KYC sessions
Seek regular feedback with colleagues and interaction with BHO Management
Collaboration and communication
Maintain a healthy and co-operative environment in the team
Disseminate learning across the team
Provide correct and current status information.
Skills, Knowledge and Personal Capabilities:
Mandatory: Communication skills (written and oral)
Language: Hindi, Kannada, English.
Company Profile
Bharat Health Organization (BHO) has been established to provide access to High Quality yet affordable Health Care Services in India. Understanding the dynamics of the Health Care Market where a common man is suffering from more critical infections/diseases day to day, forcing him to spend quite a significant amount of his hard earned money on regaining his health. BHO claims not only to help people to decrease their expenditure substantially but also to provide them with quality healthcare services across India.