NTL Electronics Jobs For Freshers in Noida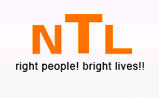 NTL Electronics Jobs For Freshers in Noida
About Company
Name: NTL Electronics India ltd
Website:www.ntlelectronics.com
Job Details
Education: B.E/B.Tech
Experience: Freshers
Location: Noida
Job Description
R&D Executive
Good Communication skills
Presentation skills
Basic knowledge of MS- Word, MS-Excel, Outlook.
Understanding of electronic circuits
Tracing circuits
Assembling & testing PCBs.
Troubleshooting of circuits.
Designing new circuits.
Company Profile
NTL Electronics India ltd.
NTL Electronics India Ltd., (NTL) head quartered in Noida, the modern industrial town in Delhi"s National Capital Region, is today, India"s most respected manufacturer of electronic products for the lighting industry. NTL is a growing company with a turnover of approximately Rs. 700 crores as of now. We have 9 plants pan India with more than 5000 employees.