TNS Jobs For Freshers in Bangalore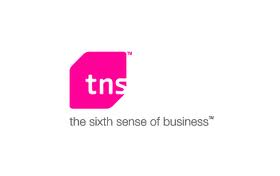 TNS Jobs For Freshers in Bangalore
Company      Taylor Nelson Sofres
Website         www.tnsglobal.com
Eligibility       Graduate Degree or PG Diploma
Experience     0 – 1 yr
Location          Bangalore
Job Role          Research Executive – Trainee

JOB SUMMARY:
Company Profile :
TNS advises clients on specific growth strategies around new market entry, innovation, brand switching and stakeholder management, based on long-established expertise and market-leading solutions. With a presence in over 80 countries, TNS has more conversations with the world's consumers than anyone else and understands individual human behaviours and attitudes across every cultural, economic and political region of the world.
Job Responsibility:
1. To take a research brief, understanding the client's requirements
2. To design & finalize quotations with support from team leader
3. Writing a research proposal with support from team leader
4. Design a questionnaire to meet research objectives
5. To write coding frames and design analysis specs
6. Field/EDP Briefing & Monitoring
7. Supporting the Project Manager/Team Leader in the entire project
8. Coordination (Field/EDP/Client)
9. Understanding, analysis & Interpretation of data
10. To monitor cost in each job
11. Presentation Writing (First Draft/ Final)
Knowledge/Experience :
Understanding of concepts and application of the functional specialized area (Research). Knowledge of leadership competencies such as Motivation, Teamwork, influence etc.
Skills/Abilities :
1. Candidates must have a graduate degree or PG Diploma, should be well versed in Mathematics, Statistics and English
2. Flexible approach to work, able to manage several tasks concurrently, work under pressure and react positively as requirements change and develop
3. Must be highly numerate
4. An eye for detail, and commitment to getting things right first time