ARCI Jobs For Freshers in Andhra Pradesh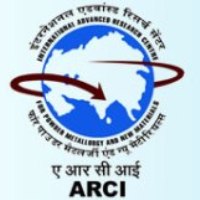 COMPANY NAME: ARCICOMPANY-PROFILE: 
                          The International Advanced Research Centre for Powder Metallurgy and New Materials (ARCI) is an autonomous R&D Centre of Government of India's Department of Science and Technology (DST) located in Hyderabad. ARCI has been setup with a mission to develop unique, novel and techno-commercially viable technologies in the area of advanced materials and subsequently transfer them to Indian industries. Though the seed, which later led to the genesis of ARCI, was sown way back in 1985-86, ARCI became a full-fledged, autonomous R&D Centre of DST only in 1997. During the past decade, ARCI has witnessed explosive growth and made rapid strides to establish itself as a premiere Centre of world repute for development, demonstration and transfer of materials related technologies.
JOB FIELD: Govt/Core/Technical
JOB ROLE/PROFILE: Project Junior Scientist/ Project Technical Assistant
OFFERED SALARY: Rs.28,000-46,000/Month
JOB LOCATION: Andhra Pradesh
LAST DATE: 30th April 2013
REQUIRED QUALIFICATION: B.E/B.Tech/B.Sc/M.Sc/Diploma
EXPERIENCE REQUIRED: Freshers
AGE LIMIT: 28-30 Years
NO OF VACANCIES: 04
CANDIDATE PROFILE:
Project Junior Scientist:
The candidate should possess Master's degree in Physics/ Chemistry/ Materials Science or  Bachelor's Degree in Metallurgical/ Materials/ Mechanical/Chemical Engineering from a recognized University.
Project Technical Assistant:
The candidate should possess Bachelor's degree in Physical Sciences or three years Diploma in Metallurgy/Chemical/ Mechanical/Electrical Engineering  from a recognized University or Institute.
Experience in operation/ maintenance of vacuum  systems, furnaces etc., in industry/R&D laboratories is desirable.
APPLY MODE: Postal
HOW TO APPLY:
Interested candidates fulfilling the above eligibility criteria shall submit their applications duly completed in all respects through email or by post to the following postal address on or before 30th April, 2013.
ENVELOPE:
The applications should be sent by ordinary post only in a cover superscribed  "Application for the post of ______". 
FOR MORE DETAILS AND APPLICATION FORM:Click here
POSTAL ADDRESS:
The Director-ARCI,
Post Box No. 312,
Hyderabad GPO,
Hyderabad–500 001,
Andhra Pradesh
 WEBSITE DETAILS OF THE COMPANY: http://www.arci.res.in