ONGC Jobs For Freshers In Mumbai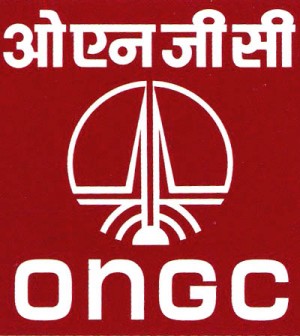 JOB POSTED DATE: 12 March 2013
COMPANY NAME:  Oil and Natural Gas Corporation Ltd (ONGC)  
COMPANY-PROFILE: 
                 ONGC as an integrated Oil & Gas Corporate has developed in-house capability in all aspects of exploration and production business.Oil and Natural Gas Corporation Ltd. (ONGC) is, the leader in Exploration & Production (E&P) activities in India having 72% contribution to India's total production of crude oil and 48% of natural gas. ONGC has established more than 7 Billion Tonnes of in-place hydrocarbon reserves in the country. In fact, six out of seven producing basins in India have been discovered by ONGC. ONGC produces more than 1.27 million Barrels of Oil Equivalent (BOE) per day. It also contributes over three million tonnes per annum of Value-Added-Products including LPG, C2 – C3, Naphtha, MS, HSD, Aviation Fuel, SKO etc.
JOB FIELD : Core/Technical/Govt
JOB ROLE/PROFILE: Assistant Technician / Junior Assistant/ Technical Assistant
OFFERED SALARY: RS 12,000-27,000/Month
JOB LOCATION: Mumbai
LAST DATE: 5th April 2013
DATE OF WRITTEN EXAM: 28th April 2013
REQUIRED QUALIFICATION: B.Sc/B.Com/Diploma/ITI/Others
EXPERIENCE REQUIRED: Freshers
AGE LIMIT: 30 Years (As on 31st March 2013)
SELECTION PROCESS:
The selection methodology will comprise of
Written Test,
Physical Tests (Wherever Applicable),
Personal interview.
APPLY-MODE: Online
HOW TO APPLY:
                Interested and eligible candidates apply this position through online on or before
5th April 2013(Online Application starts from 14th March 2013) and should send an Envelope containing Registration Slip,Challan along with recent passport size photographs should be super scribed 'APPLICATION(s) FOR THE POST(S) OF 1.______ 2.______ 3.________and be sent by Ordinary Post only so as to reach latest by 12th April 2013 to the following address.
POSTAL ADDRESS: The Advertiser (ONGC), Post Box No.–9248, Nagar Head Post Office, Delhi–110051
APPLICATION FEE: Rs 300(General) & Rs 100(SC/ST/PWD candidates/Ex-service man)