CGI Jobs Opening for Freshers in Bangalore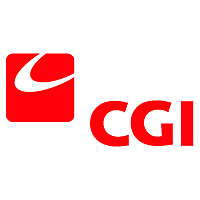 Company        CGI
Website          www.cgi.com
Eligibility          Any Graduate
Experience       Freshers
Location            Bangalore
Job Role           Junior Programmers
JOB SUMMARY:
Company Profile:
At CGI, we're committed to helping all of our stakeholders succeed. Our 68,000 professionals in 40 countries across the Americas, Europe and Asia Pacific provide end-to-end IT and business process services that facilitate the ongoing evolution of our clients' businesses. CGI is committed to helping our clients achieve their business goals; to providing our professionals with rewarding careers; and to offering shareholders superior returns over time. At CGI, we are in the business of delivering results.
Job Description:
Responsibilities :
1. Respond to requests for technical assistance by following prescribed procedures.
2. Research reported incidents using available information sources and tools. Diagnose, triage and resolve hardware, software and network-related incidents
3. Log all contacts and document all the activities and results accurately and completely within the incident management tool.
4. Assign unresolved tickets to the appropriate support team.
5. Proactively monitor, follow up and expedite the resolution of assigned and pending tickets.
6. Identify and escalate tickets requiring urgent attention and action.
7. Stay current with system information, changes and updates.
8. Adhere to work schedules, attendance and leave policies.
Candidate Profile:
Skills:
1. Analytical Thinking
2. Communication (Oral/Written)
3. Diagnostics & Resolution
4. Listening
5. Performs Well Under Pressure
6. Problem Solving/DecisionMaking
7. Service Restoration Mgmt – 1