Rovi Corporation Jobs Opening for Freshers in Bangalore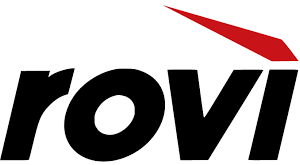 Company         Rovi Corporation 
Website            www.rovicorp.com
Eligibility          Any Degree
Experience       Freshers
Location           Bangalore
Job Role           Software Engineer
JOB SUMMARY:
Company Profile:
Rovi is leading the way in the discovery and personalization of digital entertainment. Rovi helps power top brands around the world with market-leading guides, metadata, recommendations, audience analytics and advanced advertising solutions. With products deployed through an innovative cloud-based platform, Rovi is enabling customers worldwide to increase their reach, drive consumer satisfaction and create a better entertainment experience.
Job Description:
Responsibilities :
1. Design, implement, test and document production-ready software.
2. Review or test software from other engineers on the team.
3. Enable all team members for successful completion of tasks with clear and constant communication; availability to peer review or brainstorm and willingness to cover in times of absence or unforeseen interruptions to team progress.
4. Review and provide effort estimates on accomplishing tasks.
5. Decompose tasks into specific work items to be accomplished in an iterative development period.
6. Assess risk and priority, and balance tasks in a development period.
Candidate Profile:
Required skills:
1. Strong programming skills in at least one of these languages:C, python, C++, Java (python and/or C preferred).
2. Strong analytical and debugging skills.
3. Clear concepts in computer architecture, operating systems and networking.
4. Systematic working ability and a quality-oriented mindset.
5. Exposure to design of complex systems (good-to-have).