CommScope Hiring Freshers In Goa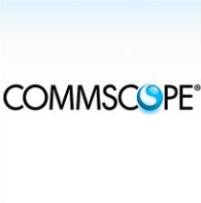 JOB POSTED DATE: 31 January 2013
COMPANY NAME: CommScope
COMPANY-PROFILE:   
CommScope's history actually began in the early 1950s with the founding of Superior Cable Corporation.From its beginning, CommScope® has played a role in virtually all the world's best communication networks. We create the infrastructure that connects people and technologies through every evolution. Our portfolio of end-to-end solutions includes everything our customers need to build high-performing wired and wireless networks.As much as technology changes, our goal remains the same: to help our customers create, innovate, design, and build faster and better. We'll never stop connecting and evolving networks for the business of life at home, at work, and on the go.
JOB FIELD: IT/Software Industry/Internships
JOB ROLE/PROFILE: Analyst, IT Operations-NetworksJOB REF ID: 69429
OFFERED SALARY: Best in Industry
JOB-LOCATION: Goa
LAST DATE: ASAP
REQUIRED QUALIFICATION: B.Sc/BCA/B.E/B.Tech
EXPERIENCE REQUIRED: 1-3 Years
CANDIDATE PROFILE:
The candidate should be B.Sc(IT)/BCA/B.E/B.Tech(IT) graduates from any recognized university.
Should have 1- 3 yrs of relevant experience.
The candidate should have demonstrated competencies and physical, mental, &interpersonal skills.
Should have the experience in Network Administration or related field.
Should have the ability to work independently and in shifts
Advanced certification in the following is highly desired Cisco router,switches, firewall, checkpoint firewall, security, server, BGP routing protocol, Avaya voice.
JOB DESCRIPTION:
As an Analyst, IT Operations-Networks, the candidate need to Proactively monitor and administrator network systems connected to Company's computing environment.
Should perform root cause analysis, troubleshooting and notification of network events as needed. Conduct all necessary follow-up actions to manage the event to restoration.
Need to assist in the deployment of network systems as assigned.
Should Perform network and host monitoring for communication, technical, and security problems.
Gather operational metrics and report them to Network Management.
Perform assigned duties as requested by CommScope's management team.
APPLY-MODE: Online
HOW TO APPLY:
                       Interested and eligible candidates apply this position in online as soon as possible(before the link expires).