Inteliment Software Technologies (I) Pvt. Ltd. Freshers Opening @ Pune,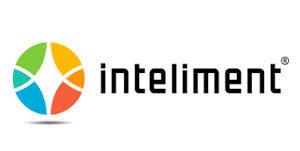 Company    Inteliment Software Technologies (I) Pvt. Ltd.
Website       https://goo.gl/FgVZeS
Eligibility    BE/B Tech/BA/B Sc/B Com

Experience  Freshers
Location      Pune
Job Role      Trainee
JOB Discribtion:
We are looking for a budding Mobile developer to join our Mobility Engineering team.
If you are passionate about mobile platforms and translating code into user-friendly apps, we would like to meet you.
As a Mobile developer, you'll collaborate with internal/external teams to develop functional mobile applications, while working in a fast-paced environment.
Support the entire application life-cycle (concept, design, test, release and support)
Produce fully functional mobile applications writing clean code
Gather specific requirements and suggest solutions
Write unit and UI tests to identify malfunctions
Troubleshoot and debug to optimize performance
Liaise with Product development team to plan new features
Ensure new and legacy applications meet quality standards
Research and suggest new mobile products, applications and protocols
Stay up-to-date with new technology trends
Salary: Not Disclosed by Recruiter
Industry:IT-Software / Software Services
Functional Area:IT Software – Application Programming , Maintenance
Role Category:Other
Role:Trainee
Keyskills
Concept Design Mobile Applications Product Development Quality Assurance Testing Android Studio UI Control Activities Layouts Fragments Intents
Desired Candidate Profile
Experience in Android App Development
Demonstrable portfolio of released applications on the Android Play Store
In-depth knowledge of at least one programming language like Swift
Familiarity with OOP design principles
Excellent analytical skills with a good problem-solving attitude
Ability to perform in a team environment
Degree in Computer Science or relevant field ( 60% Aggregate)
Willing to start work early 7am to 4pm
Open to travel abroad for projects & assignments
For a real time training for Android courses in your location visit –
Android Training in Chennai | Android Training in Chennai
Android Training in Chennai | Android Training in Chennai
Company Profile:
Businesses don't seek technology infrastructure. They seek answers and actions to their business situations.
We help people and enterprises leverage The Power of Data to identify patterns, draw conclusions, and make predictions –
to help their business get ahead.