Ubisoft Openings For Freshers in Pune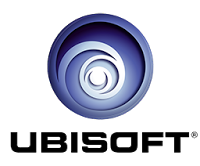 Company Name:
Ubisoft
Company Website :
www.ubisoftgroup.com
Job Designation or Job Role:
Intern 2D Artist
Candidate Educational Qualification
: Any Graduate
Candidate Experience Required : Freshers
Working Location: Pune
Functional Area : Design, Creative, User Experience
Area of Working: Animation / Gaming
Reporting to: Producer/Art Director / Lead Artist
Desired Candidate Profile
2D artwork: ability create high quality 2D game art assets & animations using expert skills in industry standard packages such as Flash, Adobe Photoshop.
Highly motivated, with a passion for video games.
Team player who is able to share his/her ideas with others.
Understanding of optimization of computer art is a plus.
Good background in academic drawing, sketching, and illustration.
Good level of English (oral and writing)
Open for feedback and enjoys working in a fast paced, constantly iterating environment.

Responsibilities :
Creating content for Cross platform (iOS, Android and Facebook) game titles: 2D assets (effects/SFX, 2D animations).
Learn latest Tools and techniques required.
Respect the art pipeline to deliver your assets to the dev. team.
Delivering both high quality and optimized art assets: respecting the platform technical constraints.
Respecting the deadlines of the project.
Job Description:
Ability to interpret concept art, understand art direction and work within the overall game style.
Create the assets and animations for the games, following the art style and technical constraints of the platform.
Work in a team environment with other artists, programmers and designers.
Illustrate and develop many concepts (sketch, drawing, etc.) to support production.
Offer :
Paid Travel
Accommodation on sharing basis with other Interns.
Food allowance.
No salary
Certificate at the end of Internship period.
Company Profile :
Ubisoft is a world leader in the entertainment industry, with a variety of hit brands including Assassin's Creed, Prince of Persia, Tom Clancy or family games (e.g. Imagine or Petz titles). To build on its achievements and share its future successes, Ubisoft is looking for new talent for its business offices and development studios.We favor diversity, creativity and the desire to succeed in a team. If you've got the skills and drive, you'll be made to feel welcome. In today's competitive market, Ubisoft is experiencing an exciting period of growth and development.