Akamai Technologies Job Openings For Freshers As Quality Engineer @ Bangalore
By
admin
on August 28, 2017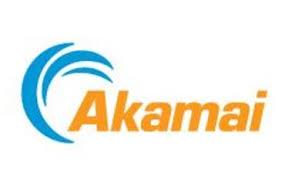 Company           Akamai Technology
Website             http://www.akamaitechnology.com
Eligibility          BE/B Tech

Experience       Freshers
Location            Bangalore
Job Role            Quality Engineer
Salary                 Rs 3 – 4 LPA
Job Requirements:
* Candidate should be BE/B Tech from a recognised university.
* Should have an aggregate of 60% through out academics.
* Must have experience in Server side QA/Test Engineering
* Should have experience developing Perl scripts, shell scripts and test automation
* Must have good understanding of contemporary QA/test principles, metho dologies, and techniques in regards to black/white box testing and test automation needed
* Must have good knowledge and working experience of UNIX/Linux and Windows Operating System
* Should have strong working knowledge of HTTP, DNS, TCP/IP required
* Must have strong analytical skills, attention to detail and excellent problem solving/troubleshooting skills
* Should have excellent verbal and written communications skills.
* Must be highly driven, positive attitude, team player, self-learning, self motivating and flexibility are some of the attributes needed for this position.
* Must have domain knowledge in the area of Web server (apache/IIS), proxy server and caching technology strongly desired
* Should have familiarity with Media Content Delivery such as Quick Time Server, Windows
* Must have media Streaming Server, Flash Media Server and Silverlight is strongly desired.
* Should have familiarity with streaming codecs and containers is strongly desired
* Must have experience in content creation using custom/stock encoders is a plus.
* Should perform manual and automated functional tests as well as large-scale system tests
* Must work closely with developers and QA Engineers to design test criteria, test strategy, develop test plans and automation
* Should develop automated tests to replicate real-world scenarios that plug into a regression test harness
* Must review bug descriptions, functional requirements, and design documents
* Should work in parallel on more than one QA project at a time.
About Organization:
Akamai is that the leading cloud platform for serving to enterprises offer secure, high-performing user experiences on any device, anywhere. If you have ever shopped on-line, downloaded music, watched an online video or connected to figure remotely, you have in all probability used Akamai's cloud platform. Akamai helps enterprises accelerate innovation within the hyper connected world by removing the complexities of technology therefore you'll specialise in driving your business quicker forward. we have a tendency to modify enterprises to capitalise on market opportunities given by trends like mobile and cloud whereas overcoming the challenges given by security threats and also the have to be compelled to reach users globally.
For getting expert level training for Python Training in your location – Python Training in Chennai | Python Training Bangalore | For getting online training Python Online Training