Brocade Job Openings For Software Engineer @ Bangalore
By
admin
on August 18, 2017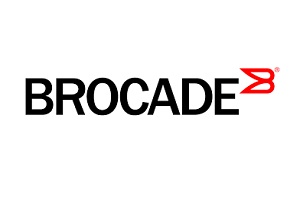 Company      Brocade
Website        http://www.brocade.com
Eligibility     BE/B Tech/MCA/M Sc

Experience   Freshers
Location       Bangalore
Job Role       Software Engineer
Salary             Best In Industry
Job Requirements:
* Candidate should be BE/B Tech/MCA/M Sc from a recognised university.
* Should have an aggregate of 60% through out academics.
* Must be well versed with Big Data tools and management.
* Should be comfortable with Linux setup and configuration
* Must have experience with cloud deployments
* Should familiar with agile development methodology
* Must be familiar with MapReduce-based platforms, like Hadoop, Pig, Hive, Spark, Shark.
* Should be familiar with data pipeline tools like Kafka, Storm, Spark Streaming.
* Must be familiar with databases like Parquet, Druid, MongoDB.
* Should have familiarity with functional programming languages, like Scala.
* Must have knowledge of DevOps tools like Docker containers.
* Should have built and deployed server-side applications.
* Must have knowledge of scalable software architecture.
* Should have development experience within the Linux operating system
* Must be able to develop state-of-the-art Big Data analytics engine and applications.
* Must be implementing our core software components, and be involved in scalable software architecture design.
* Should develop cutting edge data analytics tools and work on the latest cloud and VM technologies.
* Should have good communication skills.
* Must have good analytical and problem solving skills.
About Organization:
Brocade is challenging itself, its partners and customers to embrace greener business operations. We're focused on delivering high-performance, energy-efficient data center infrastructure solutions. And as part of our commitment, we're an annual participant in the Carbon Disclosure Project. We also evaluate the environmental benefits of our corporate leases.Our 562,000 square foot San Jose headquarters campus is a superb example of flexibility, scalability, energy efficiency, and sustainability.
For getting expert level training for Hadoop Training in your location – Hadoop Training in Chennai | Hadoop Training Bangalore | For getting online training Hadoop Online Training