Cerner Job Openings For Freshers As System Engineer @ Bangalore
By
admin
on August 17, 2017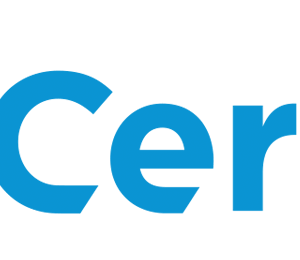 Company     Cerner
Website        http://www.cerner.com
Eligibility     BE/B Tech/MCA

Experience   Freshers
Location       Bangalore
Job Role      System Analyst
Salary           Best In Industry
Job Requirements:
* Candidate should be BE/B Tech/MCA from a recognised university.
* Should have an aggregate of 60% through out academics.
* Must have day to day maintenance/upgrades of Mainframe MVS system for Cerner clients.
* This Includes, patching the Mainframe Servers on the latest version of Z/oS operating systems, Performance analysis, capturing Live dumps and troubleshooting them.
* Must be pro-active monitoring of Mainframe system issues like Region issues, Storage issues and/or applying patches for Mainframe tools and upgrade them, working closely with Vendors for Mainframe Tools related issues/file downloads and apply them on Z/oS.
* Must have responsibility also includes, creating Initial Program Load schedules for Servers and work closely with Mainframe Operations Team and/or assist them with IPL procedures or similar, during weekends.
* Must be part of responsibility includes, running Traps to capture Dumps and analyze them as part of troubleshooting. This also includes, live changes to system parameters, Link Lib additions and related critical, real time procedures.
* Should be maintaining VM environments, Apply PTF's based on requirements, Capacity on Demand analysis etc.
* As a system Engineer also provide On-call Support on rotation basis.
* Should have deep Understanding on MVS Architecture. MVS ADMIN certification would be an added advantage.
* Must have in depth knowledge on Mainframe Product Upgrades, troubleshooting within those products and applying patches would be required for this job.
* Should have understanding and Troubleshooting PTF apply procedures with in Mainframe
* Must have knowledge in managing Mainframe VM systems.
* Should have in depth knowledge, with JCL, VSAM, Sort and other utilities to aid support, will be an added advantage.
* On-call Responsibilities and Flexibility to support/extend the shift based on requirement.
About Organization:
Cerner is the leading U.S. supplier of healthcare information technology solutions that optimise clinical and financial outcomes. Around the world, health organizations ranging from single-doctor practices to entire countries turn to Cerner (NASDAQ: CERN) for our powerful yet intuitive solutions. Cerner offers clients a dedicated focus on healthcare, an end-to-end solution and service portfolio, and proven market leadership.
For getting expert level training for Amazon Web Services Training in your location – Amazon Web Services Training in Chennai | Amazon Web Services Training Bangalore | For getting online training Amazon Web Services Online Training