CloudThing India Private Limited Hiring Freshers in Bangalore
By
admin
on August 18, 2017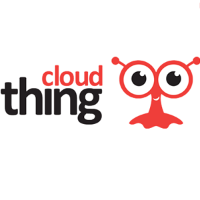 Company      CloudThing India Private Limited
Website         https://goo.gl/AWNkxL
Eligibility     BE/B Tech,M.Tech – Any Specialization, MCA – Computers, MS/M.Sc(Science) – Any Specialization
Experience   Freshers
Location       Bangalore
Job Role       Software Developer
Salary           Not Disclosed by Recruiter
JOB Discribtion:
Title: Software Engineer
Primary Responsibility: Writing beautiful, clean, well designed code.
Reporting To: Head of Development
What Are We Looking At:
Highly effective spoken and written communication
Ability to work flexibly to deliver on time to tight timescales
Ability and adaptability to learn modern technologies
Skills:
Knowledge of any modern programming language like java, C#, python, php is required.
Good understanding of SQL concepts with ability to write queries.
Knowledge of Relational database concepts is desired. Knowledge of NoSQL databases is a plus.
Strong OOPS concepts
MS CRM or Sharepoint Knowledge is a huge plus.
Exposure to web development is desired.
What You Need To Do:
Send your resume along with a cover letter.
Send your resume only to the email ID mentioned under contact details
Cover letter should include all about internship details (if any) and academic project details and your contribution to it.
Resume should be up to date with contact details, education details, score of each semester and work experience (if any)
Interview Process:
First round interview: Written Test
Second round interview: Coding
Third Round Interview: face to face discussion
You will receive an email with further instructions if your resume passes our selection process.
Salary: Not Disclosed by Recruiter
Industry:IT-Software / Software Services
Functional Area:IT Software – Application Programming , Maintenance
Role Category:Programming & Design
Role:Software Developer
Employment Type: Permanent Job, Full Time
Keyskills
Software developmenr .Net PHP MSD CRM Sharepoint Python
Desired Candidate Profile
Please refer to the Job description above
Education-
UG: B.Tech/B.E. – Any Specialization
PG:M.Tech – Any Specialization, MCA – Computers, MS/M.Sc(Science) – Any Specialization
Doctorate:Doctorate Not Required
For a real time training for software courses in your location visit :
Selenium Training in Bangalore |
Selenium Training in Bangalore | For getting online training Online Python Training
CloudThing India Private Limited
cloudThing, headquartered in Birmingham, is a high-end consultancy and product development house working with leading companies around the world to solve business problems and develop new channels. We mix clever software development and cloudy infrastructure delivery to build responsive, scalable, next generation and then some solutions. cloudThing has been making a mark in the industry for the past 6+ years.
cloudThing always selects the best technology fit for a project and therefore expects and encourages all our developers and designers to embrace the latest technologies, frameworks and cloud deployment platforms. We relish the difficult problems and integration challenges and guarantee our developers are never bored.
cloudThing was founded by senior management of blue chip FTSE 100 companies who wanted to do interesting projects for interesting customers, do things differently, work with only the brightest minds and really care for every member of our team.
Come join us to work with the most innovative and forward-thinking solution architects.