Honeywell Job Openings For Product Design Engineer @ Bangalore
By
admin
on August 19, 2017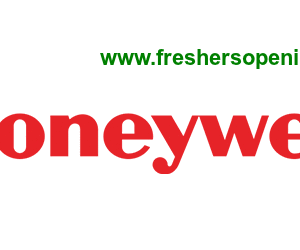 Company      Honeywell
Website        http://www.honeywell.com
Eligibility     BE/B Tech

Experience   Freshers
Location       Bangalore
Job Role       Product Design Engineer
Salary             Rs 3 – 5 LPA
Job Requirements:
* Candidate should be BE/B Tech from a recognised university.
* Should have an aggregate of 60% through out academics.
* Should imagine, design and develop products and systems as part of a highly engaged and integrated engineering team.
* Should collaborate across Honeywell [SBG] engineering teams to create solutions and systems that meet the evolving needs of our customers.
* Should participate in all phases of product development and will be part of a group of talented professionals who's expertise ensures the success of engineering projects and programs.
* Should develop and refine your engineering talents in a team-based culture by working with innovative products and technologies.
* Must apply your engineering skills to improve people's lives in their homes, community, workplace and travel.
* Should enhance your engineering skills by working with world-class mentors to dream solutions to modern problems.
* Should be self-motivated and able to work with little supervision, who consistently take the initiative to get things done, do things before being asked by others or forced to by events.
* Must have demonstrated mastery of design tools appropriate for the field (Mathcad / Matlab, etc.)
* Should have demonstrated previous program experience & success
* Must have ability to conveysubtle or complex messages clearly, as appropriate for the topic and audience.
* Should be able to resolve the problem on his/her own, with very limited support from Lead.
* Must have basic understanding of test hardware and software design
* Should have knowledge of ATEs (Automated Test Equipment) and Interface Test Adapter/Cable harness design; includes mechanical and electrical.
* Must have basic understanding of functional testing of an electronic product / PCB / PBAs
* Must be experienced in circuit analysis and hands on experience in simulation tools like SABER or Circuit Maker or PSPICE.
* Should have basic understanding of Instruments and their usage (Measuring & Sourcing instruments)
About Organization:
Honeywell invents and manufactures technologies to address some of the world's toughest challenges initiated by revolutionary macro trends in science, technology and society. A Fortune 100 company, we create solutions to improve the quality of life of people around the globe: generating clean, healthy energy – and using it more efficiently. Increasing our safety and security. Enabling people around the world to connect, communicate, and collaborate. And equipping our customers to be even more productive. With more than 127,000 employees worldwide, including more than 22,000 engineers and scientists, we have an unrelenting commitment to quality and delivering results in everything we make and do.
For getting expert level training for Devops Training in your location – Devops Training in Chennai | Devops Training Bangalore | For getting online training Devops Online Training