IDrive Software Private Limited for Experience @ Bengaluru
By
admin
on March 10, 2017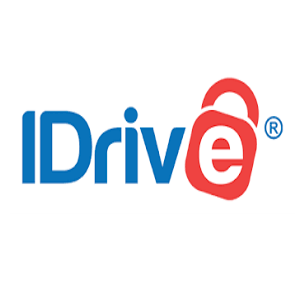 Company      IDrive Software Private Limited
Website        https://goo.gl/JuuwRp
Eligibility      B.E/B.Tech
Experience   Experience
Location       Bengaluru
Job Role       Testing Engineer
JOB Discribtion:
1. Strong experience in testing mobile applications on Android platform.
2. Strong QA process knowledge, ability to prepare and execute test cases, regression testing, participate in triage, provide clear feedback to project teams.
4. Strong understanding of differences/improvements across recent versions of Android operating systems.
5. Excellent verbal and written communication, strong Analytical skills required for interaction with the project teams.
6. Good understanding of different mobile form factors across Android devices.
7. Good Understanding of the Quality Life Cycle.
8. Ability to understand technical specifications and functional requirements and ensure complete test coverage.
9. The candidate must have experience on automation testing. min-4 years
10. Should have knowledge on some open source testing tool.
11. Knowledge on python /java will be good
12. Prepare detailed defect reports including severity and priority.
Qualification: Candidate should possess BE/BTech/MTech degree in CS and Information science or Electronics or an equivalent degree from a reputed university.
Salary: Best in Industry
Industry:IT-Software / Software Services
Functional Area:IT Software – QA & Testing
Role Category:Programming & Design
Role:Testing Engineer
Keyskills
Test Engineering Testing test cases regression testing python java
Desired Candidate Profile
Please refer to the Job description above
Education–
UG: B.Tech/B.E. – Any Specialization
PG:M.Tech – Any Specialization, MCA – Computers
Doctorate:Doctorate Not Required
For getting expert level training for Software Testing in your location – Software Testing Training in Chennai | Software Testing Training in Bangalore | For getting online training Software Testing Online Training
Company Profile:
IDrive Software (India) Private Limited
IDrive Software India Pvt Ltd. is a privately held company that specializes in cloud storage, online backup, file syncing, remote access, compliance, and related technologies. We primarily serve the consumer, small business, and enterprise markets.
With over 45 PetaBytes of storage, we are a premier in cloud-based service providers. Our expertise lies in providing a host of Internet based data solutions including Online Storage, Online Backup, Collaboration, Sharing, and Remote Access.
At IDrive Software, we have an exceptional, self-motivated, and skilled team. A wide range of highly reviewed cutting edge applications is a testimony to the dedication and skills of our team.
In this current digital age, it is critical to safeguard your data and online backup has emerged as a reliable and convenient solution for addressing the backup needs of all.
IDrive is an established firm and has been providing online backup services for more than 15 years. With over 50 Petabytes of data storage, IDrive stands among the leading providers of cloud storage and remote access services.
Join IDrive, and be part of a highly self-motivated and skilled bunch of technocrats. Here, talent is recognized, nurtured and enhanced at every level.