Liventus Job Openings For Freshers As Software Developer @ Bangalore
By
admin
on August 4, 2017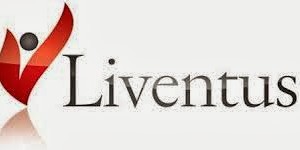 Company     Liventus
Website        http://www.liventus.com
Eligibility    BE/B Tech/MCA/M Sc

Experience   Freshers
Location       Bangalore
Job Role        Software Developer
Salary            Best In Industry
Job Requirements:
* Candidate should be BE/B Tech/MCA/M Sc from a recognised university.
* Candidate should have an aggregate of 65% through out academics.
* Must be able to regularly communicate project progress, issues, and risks to Project Manager.
* Must be able to support existing applications.
* Should be able to create and support complex code structures in both VB.NET and C#.
* Should implement and support JQuery Code.
* Should be very strong or at minimum have exposure to MS SQL and .NET.
* Should be exposure with architecture and design for large, enterprise applications.
* Should have good knowledge of HTML, JQuery, VB, C#, MS SQL Server, T-SQL, ASP.NET, and other related server technologies used to implement .NET applications.
* Must have experience in UI design, Commerce Server, and Content Management Systems is a plus.
* Must be able to work in a team setting as well as an individual setting and must have strong architecture and conceptual skills.
* Should design, develop and modify Microsoft ASP.NET Applications, .NET components, Web Services, and Enterprise Services components.
* Must design, develop, and maintain SQL database schemas and scripts, including views, triggers and stored procedures.
* Must be able to deploy .Net systems to various production and pre-production environments and troubleshoot issues.
* Should be able to create technical documentation such as design documents, specifications, software architecture documents, and instructions.
* Must be able to analyze design and architectural issues and questions.
* Must support management of the project development team.
* Must work in a team environment using a structured development process and deliver applications on time and within budget.
* Should follow up with issues in an efficient manner, including working hand in hand with Quality Assurance, Project Management and/or Sr. Developers.
* Must have good communication skills.
Company Profile:
Liventus has come a long means since our begin in 2002. Liventus began with just a few professionals handling internal technology solutions for ECS money Services. In just many years time, our staff created Intranets, Extranets, paperless office solutions, CRM Systems, and other internal solutions to facilitate run ECS money Services additional with efficiency and effectively; serving to ECS to become a pacesetter and mastermind of the most recent technology solutions in their trade. After realizing however useful our services and product were to our internal organization, we turned our focus to serving to existing ECS money Services purchasers fill their technology voids with our custom solutions.
For getting expert level training for R Programming Training in your location – R Programming Training in chennai | R Programming Training in Bangalore | For getting online training R Programming Online Training