Misys Job Openings For Freshers As Associate Engineer @ Bangalore
By
admin
on September 7, 2017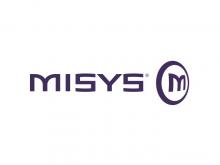 Company           misys
Website             http://www.misys.com
Eligibility           BE/B Tech/MCA/M Sc

Experience       Freshers
Location            Bangalore
Job Role            Associate Engineer
Salary                  Rs 3 – 5 LPA
Job Requirements:
* Candidate should be BE/B Tech/MCA/M Sc from a recognised university.
* Should have an aggregate of 60% through out academics.
* Must have good written and verbal communication skills.
* Should have experience in configuration management tools like SVN, GIT, or any other source control system.
* Must good to have knowledge in Continuous Integration tools like Jenkins or others.
* Must have experience in ANT/Make/nant & similar build systems.
* Should have basic knowledge in DB2/Oracle/SQL databases and in executing SQL's.
* Must have basic of Software development life cycle, software engineering and releases.
* Must be good to have knowledge in handling third-party tools, libraries etc.
* Should be good to have programming skills in C, Java, .NET etc.
* Must have experience in shell/batch scripting on windows/linux/unix or similar OS, Perl scripting experience is an added advantage.
* Must not have any active backlogs.
* Must be a effective team player.
* Should have good analytical and reasoning skills.
* Must have good inter personnel skills.
About Organization:
Misys provide the broadest, deepest portfolio of financial services software on the market. Our solutions cover retail and corporate banking, lending, treasury, capital markets, investment management and enterprise risk. With more than 2,000 customers across 130 countries our team of domain experts and partners has an unparalleled ability to address industry requirements at both a global and local level. With over 4600+ staff in 50 countries, Misys offers a diverse experience for all its employees. Meet our people and find out what life is like at Misys.
For getting expert level training for Python Training in your location – Python Training in Chennai | Python Training Bangalore | For getting online training Python Online Training