NVIDIA Job Openings For Mechanical As Design Engineer @ Bangalore
By
admin
on July 31, 2017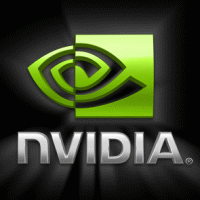 Company      NVIDIA
Website        http://www.nvidia.com
Eligibility    BE/B Tech(Mechanical)

Experience   Freshers
Location       Bangalore
Job Role       Design Engineer
Salary             Rs 3.5 – 5 LPA
Job Requirements:
* Candidate should be BE/B Tech(Mechanical) from a recognised university.
* Should have an aggregate of 60% through out academics.
* Must have interest in Pad/IO Ring Design , Pinnuxing , RTL integration , SOC Assembly process , SOC design as well as synthesis and verification.
* Must have best knowledge of methodologies and automation solutions that enable creating SOCs in the least amount of time.
* Must be responsible for creating complex SOCs and interface directly with unit-level, Physical Design, CAD, Package Design, Software, DFT and other teams
* Should be involved with defining and creating methodologies that create more efficient and flexible SOCs in future.
* Must have familiar with RTL design , integration, verification and synthesis
* Should have strong coding skills in Perl or other industry-standard scripting languages
* Must have prior experience in implementing Padring, System-On-Chip is a plus
* Should have prior experience with industry standard SOC Assembly process is a plus
* Must have prior experience in RTL build and design automation is a plus
* Should have excellent communication skills and ability to interface with many groups and build consensus.
About Organization:
NVIDIA's invention of the GPU in 1999 sparked the growth of the PC gaming market, redefined modern computer graphics, and revolutionized parallel computing. More recently, GPU deep learning ignited modern AI — the next era of computing — with the GPU acting as the brain of computers, robots, and self-driving cars that can perceive and understand the world. Today, NVIDIA is increasingly known as "the AI computing company."
For getting expert level training for Big Data Analytics Training in your location – Big Data Analytics Training in Chennai | Big Data Analytics Training Bangalore | For getting online training Big Data Analytics Online Training