RedHat Job Openings For Freshers As Software Engineer @ Bangalore
By
admin
on September 2, 2017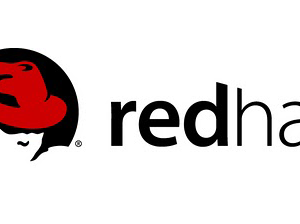 Company     Red Hat
Website        http://www.redhat.com
Eligibility      BE/B Tech/MCA

Experience   Freshers
Location       Bangalore
Job Role      Software Engineer
Salary           Rs 4.5 – 6 LPA
Job Requirements:
* Candidate should be BE/B Tech/MCA from a recognised university.
* Should have an aggregate of 60% through out academics.
* Must have programming experience on Linux or any UNIX platform
* Should have experience in developing web-based user interfaces, including experience working with UI frameworks like ReactJS
* Must be exposure to programming using Python or C
* Should have demonstrated ability to quickly learn language and domain skills; curiosity about new technologies and skills
* Must have great written and verbal communication skills
* Must have exposure to CI frameworks and tools.
* Should collaborate with the Engineering, Quality Engineering, Product Management,
* Must have documentation, and product build teams and the open source community
* Should write code for new features including unit and integration tests
* Must install and configure various offerings to understand integration features to be developed
* Should submit patches for bug fixes to the upstream community and review patches from other community members
* Must monitor and help fix issues identified during functional, non-functional, platform, and acceptance testing
* Should maintain and improve the continuous integration (CI) builds of our offerings
* Must be engaged in related upstream communities
About Organization:
Red Hat, Inc. is an American multinational software company providing open-source software products to the enterprise community. Founded in 1993, Red Hat has its corporate headquarters in Raleigh, North Carolina, with satellite offices worldwide.Red Hat has become associated to a large extent with its enterprise operating system Red Hat Enterprise Linux and with the acquisition of open-source enterprise middle ware vendor JBoss. Red Hat also offers Red Hat Enterprise Virtualization (RHEV), an enterprise virtualization product. Red Hat provides storage, operating system platforms, middle ware, applications, management products, and support, training, and consulting services.
For getting expert level training for Amazon Web Services Training in your location – Amazon Web Services Training in Chennai | Amazon Web Services Training Bangalore | For getting online training Amazon Web Services Online Training