VRcybersecurity Jobs Opening for Freshers in Hyderabad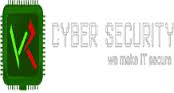 Company        VRcybersecurity
Website           www.vrcybersecurity.com
Eligibility          Any Degree
Experience      Freshers
Location          Hyderabad
Job Role          Technical Sales Support Associate
JOB SUMMARY:
Company Profile:
We are a global IT services company that provides Networking/Network Security, Business Process Outsourcing (BPO), Disaster Recovery and some other Services.We add real value to the organisations through expertise solutions with proven success in the field world-class service.
Job Description:
1. Candidate will be involved in providing Voice & E-mail Technical Help Services to the End users across USA & Canada.
2. The job will require you to handle the calls/emails to the end users.
3. Candidate willing to work only in the night shift can attend the Interview.(NO Rotational Shifts)
4. Candidates who appeared in the last 3 months need not apply.
Candidate Profile:
Qualification : Any Degree
Salary Package : CTC will be Rs.1.44. Lakhs/Annum.
Walk-In : Walk-In between 11:30 am to 4:30 pm. from 15th June.2015.
Conatct : 040-4646 4577
Address : VR CYBER SECURITY, LEVEL 1, am@10, Avenue 4, Banjara Hills Road no.10.
Landmark: Near City Center shopping mall.