Advanced Excel Freshers
By
Admin
on April 14, 2018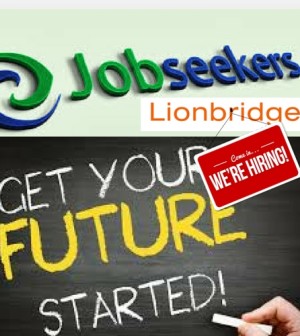 Job Description
Dear Candidates,
Lionbridge technologies is hiring fresh Graduates with experience in Microsoft Excel, Access & Power point.
if you are interested, please send your resume to Vishwasekharan.c@lionbridge.com
Employment Mode: Apprenticeship
Work Location: Ascendas international Tech Park, Taramani, Chennai
Experience Required: Fresher
Skill-Set:
Should be aware of Advanced Excel Concepts
Should be able to work independently in MS Access
Should be familiar with all aspects of creating good power point presentations
Should possess good communication skills
Regards,
Vishwa
Salary: INR 1,00,000 – 1,50,000 P.A.
Industry: BPO / Call Centre / ITES
Functional Area: ITES, BPO, KPO, LPO, Customer Service, Operations
Role Category: Voice
Role: Associate/Senior Associate -(NonTechnical)
Employment Type: Permanent Job, Full Time

Keyskills:
Advanced Excel Powerpoint MS Access Excel Data Entry
More Jobs : www.freshersopenings.in
Job Oriented Software Courses: www.besanttechnologies.com
Online Training : www.gangboard.com
Company Profile
Lionbridge Technologies Private Limited
Lionbridge Technologies Established in 1996 and headquartered in Waltham, Mass., with a 7,000 workforce spread across 50+ locations across 26 countries worldwide with a revenue of $540 million (est.). Lionbridge provides globalization and offshoring services that enable clients to develop, release, manage and maintain their enterprise content and technology applications globally
We enable international organizations to increase market share, speed adoption of products and services, and engage with customers in locally relevant ways, transforming how our customers communicate globally.
Our offshoring services include the development and maintenance of content and applications as well as testing to ensure the quality, interoperability, usability and performance of clients' software, hardware, consumer technology products, web sites and content
Today, we're proud to be the world's #1 globalization company, delivering industry-leading business processes by focusing on critical details so our customers can focus on the big picture.
Our unique Crowd-in-the-Cloud delivery model ensures global brand consistency and local market impact for every project, from document translation for a single market to outsourcing global website operations. Our team of more than 100,000 professionals provides detail-critical business processes, including translation and localization, digital marketing, global engineering, and application testing to the world's most complex brands.
By focusing on customer details, we ensure global brand consistency, local relevancy and technical usability across all points of the customer lifecycle. Customers partner with us on projects that require an understanding of the details. We reduce the complexities of multilingual content management, boost production efficiencies, effectively engage diverse audiences and accelerate global growth.
As digital, social, and mobile content needs grow, we are committed to helping customers succeed across geographies, platforms and channels with our unmatched experience, ability to scale, and focus on details powered by continuous innovation.
Service Offerings: Development and Maintenance, Localization/Translation, Outsourced Testing Infrastructure Services, Business Process Services, Technical Publications, eLearning & Interpretation
Client value and relationships: Clients rely on Lionbridge for higher quality, faster, and more efficient development and management of global products and content.
Lionbridge enjoys long term client relationships. More than 80% of the company's revenue comes from clients that have worked with Lionbridge for 8 consecutive quarters or longer. Representative clients: Beverly Healthcare, Computer Associates, EMC, Google, HP, IBM, Merck, Microsoft, Motorola, Nestle, Nokia, Novell, Oracle, Pearson, Sony, Thomson NETg, Unicare.
Contact Details
Recruiter Name:Vishwa
Contact Company:Lionbridge Technologies Private Limited
Telephone:09789865322
Email :vishwasekharan.c@lionbridge.com
Website:http://www.lionbridge.com