Digital Marketing Executive Free Internship in Chennai
By
Admin
on February 21, 2018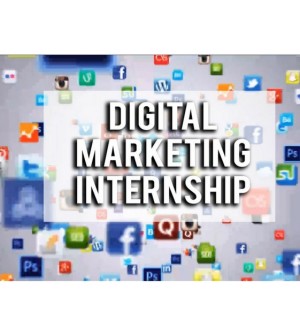 INTERNSHIP DETAILS
About Internship:
#Selected intern's day-to-day responsibilities include:
#Working on platforms to help set up and manage SEO and also Digital advertising campaigns like Facebook, Google, PPC's etc
#Live monitoring of campaigns running on websites and live streams
#Helping campaign managers with delivery reporting and analysis of live campaigns in real time
#Compiling reports of campaigns delivered at the end of each day and ensuring accuracy of reports
Roles And Responsibilities:
1. Available for full time (in-office) internship
2. Available for duration of 6 months
3. Have relevant skills and interests
Qualification
have already graduated or are currently in any year of study
#We Provided Internship certificate
#Performance Based We Provide Stipend
Company Profile:
bdreamz global solutions pvt ltd
bdreamz global solutions pvt ltd By combining the creativity of artists with the precision of engineers we develop custom solutions that achieve results.
Address: 5/318, Nehru Nagar, Thoraipakkam, Chennai, Tamil Nadu 600097
Recruiter Name: Raajendra prasath
Contact Company:Bdreamz global solutions pvt ltd
Website:www.bdreamz.com
Telephone:7010893263
For getting expert level training for Digital Marketing Training in your location – Digital Marketing Training in Chennai | Digital Marketing Training in Bangalore | For getting Digital Marketing training Digital Marketing Online Training