Infosys Jobs openings for freshers in Chennai
By
admin
on November 5, 2016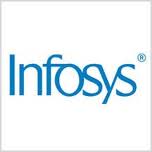 Company Infosys
Website http://www.Infosys.com/
Eligibility Any Graduate, Any Post Graduate
Experience Freshers
Location Chennai
Job Role
JOB SUMMARY:
Job Description
Preference for agents with at least 2 years of customer service, contact Centre, order to cash
Preference for agents with prior knowledge of Order to Cash
Prior exposure to multinational firms is preferable
Knowledge on supply chain management or order management operations.
Excellent written and oral communication
Company Profile:
Infosys Limited (formerly Infosys Technologies Limited) is an Indian multinational corporation that provides business consulting, information technology and outsourcing services. It has the main headquarter in Bangalore, Karnataka.
Infosys is the third-largest Indian IT services company by 2016 revenues, and the fifth largest employer of H-1B visa professionals in the United States in FY 2013. On 15 February 2015, its market capitalisation was ₹ 263,735 crores ($42.51
Infosys was co-founded in 1981 by 7 Engineers N. R. Narayana Murthy, Nandan Nilekani, N. S. Raghavan, S. Gopalakrishnan, S. D. Shibulal, K. Dinesh and Ashok Arora after they resigned from Patni Computer Systems. The company was incorporated as "Infosys Consultants Pvt Ltd." with a capital of ₹10,000 or US$250 (equivalent to about $652 in 2015) in Model Colony, Pune as the registered office. It signed its first client, Data Basics Corporation, in New York City. In 1983, the company's corporate headquarters was relocated from Pune to Bangalore.
Change in name: The Company changed its name to "Infosys Technologies Private Limited" in April 1992 and to "Infosys Technologies Limited" when it became a public limited company in June 1992. It was later renamed to "Infosys Limited" in June 2011.
An initial public offer (IPO) in February 1993 with an offer price of ₹95 (equivalent to ₹480 or US$7.20 in 2016) per share against book value of ₹20 (equivalent to ₹100 or US$1.50 in 2016) per share. The Infosys IPO was under subscribed but it was "bailed out" by US investment bank Morgan Stanley which picked up 13% of equity at the offer price. Its shares were listed in stock exchanges in June 1993 with trading opening at ₹145 (equivalent to ₹740 or US$11 in 2016) per share.
In October 1994, it made a private placement of 5,50,000 shares at ₹450 (equivalent to ₹2,100 or US$31 in 2016) each against book value of ₹10 (equivalent to ₹46 or 68¢ US in 2016) per share to Foreign Institutional Investors (FIIs), Financial Institutions (FIs) and Corporates.
In March 1999, it issued 2,070,000 ADSs (equivalent to 1,035,000 equity shares of par value of ₹10 (equivalent to ₹30 or 45¢ US in 2016) each) at US$34 (equivalent to $48.38 in 2015) per ADS under the American Depositary Shares Program and the same were listed on the NASDAQ National Market in US. The total issue amount was US$70.38 million.
Selection/Interview process:
1. Aptitude Test
2. Technical and HR Interview
Document Required (Original and Photocopies):
1. SSC Marksheet
2. HSC/Diploma Marksheet
3. Graduation & Post Graduation all yearsí mark sheets
4. Photo ID proof (Pan Card/ Passport / Driving License / College ID)
5. 2 photographs
6. Resume
For a real time training for software courses in your location – Software Training | Software Training Bangalore
For getting online training Online Training