U2opia Mobile Pvt Ltd. Job Openings for Freshers in Gurgaon
By
admin
on November 21, 2016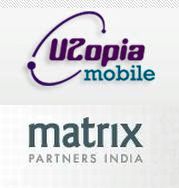 Company U2opia Mobile Pvt Ltd.
Website http://www.u2opiamobile.com/
Eligibility B.Tech/B.E. – Any Specialization, B.Sc – Any Specialization, BCA – Computers
Experience Freshers
Location Gurgaon
Job Role Software Developer
JOB SUMMARY:
Job Description:
Responsibilities:
Product development
Architect scalable, distributed and large scale web and mobile solutions from scratch
Code for fresh development and to troubleshoot and resolve issues
Keep self-updated with latest technologies in web, mobile and cloud space
Pre-Requisites:
Excellent understanding on object oriented programming languages.
Knowledge of both latest front-end and back-end web / mobile technologies is preferred
Extensive hands-on experience, knowledge in AngularJS.
Working understanding of Continuous Integration and Continuous Deployment concepts and tools such as (Chef/Puppet); Development tools (Git), Application Servers (Apache, Tomcat) 
Experience in consuming and developing secure RESTful API/web-services
Salary: Best In Industry
Industry:IT-Software / Software Services
Functional Area:IT Software – Application Programming , Maintenance
Role Category:Programming & Design
Role:Software Developer
Keyskills
Web Technologies Product Development angularJS angularJS developer angular js developer angular js programmer angular js software engineer angular js designer angular java script developer angular js fresher trainee
Desired Candidate Profile
Please refer to the Job description above
Education-
UG: B.Tech/B.E. – Any Specialization, B.Sc – Any Specialization, BCA – Computers
Company Profile:
U2opia Mobile is a leading mobile applications company that creates apps for the social internet, mobile VAS & mobile data catering across the spectrum of handsets – from smartphones to basic phones. U2opia Mobile works with 70 of the largest and most innovative mobile operators in Asia, Africa & Latin America and is managed by an experienced team with deep understanding of consumer, internet and mobile ecosystems. With venture backing from Matrix Partners, U2opia Mobile runs operations from Singapore, Delhi and Dubai.
For getting expert level training for R Programming in your location – R Programming Training in Chennai | R Programming Training in Bangalore
For getting online training R Programming Online Training