Virtuos Solutions Private Ltd. Job Openings for Freshers in Gurgaon
By
admin
on December 30, 2016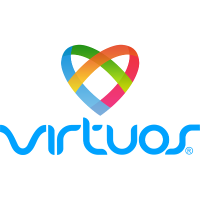 Company     Virtuos Solutions Private Ltd
Website      https://goo.gl/cdW5aX
Eligibility     Any graduate

Experience Freshers
Location     Gurgaon
Job Role     Team Lead/Technical Lead

JOB Discribtion:
We are looking for both Salesforce and Oracle CX Consultants separately with 5 to 15 years of experience in Pre-Sales, Development/Implementation, and High performance consulting services.
Role and Responsibilities:
This Role includes Professional Services/Implementation, Business Analysis, Customer Discovery, Pre Sales, Business requirement documentation.
Expected to work smart on the Presentations of the solutions for clients/prospects at a short notice.
Job may require travel within India and outside of India if required to meet the clients and prospects. This includes on site assignments of up to three months to a year.
Accompany the Sales person for 2nd level meetings so as to gather customers requirements, and conduct pre-sales discovery to offer a right solution.
Will also be required to work along with the Sales & Technical team, doing in-depth analysis of customers needs and pain areas, and design a customized solution for the customer.
Create (Functional Design Document) FDDs and work on Pilot Implementation Projects, and conduct CX (Customer Experience) Audits, CSAT and NetPromoter Score etc.
Will act as a bridge between the Sales and Technical team, and maintain excellent rapport with the customer by offering Best Business Practices.
Own the transition from Sales to the Implementation Phase of the client lifecycle and ensure that all documentation is accurate, complete and appropriately delivered to the Implementation Team; Support the Implementation Team as needed to ensure that client requirements gathered during the sales process are effectively operationalized in the live solution
Participate in the RFI/RFP process by contributing subject matter expertise in response to stated requirements
Educate clients during the sales process, responding to client queries and assisting with process design as needed
Maintain extensive and specialized knowledge of the solutions, technologies, services and clients
Maintain open communication with the Product Management, Product Marketing, Consulting Services and other teams to continually inform them about evolving client needs and preferences, issues or product gaps and competitive intelligence.
Salary: As per Industry Standards
Industry:IT-Software / Software Services
Functional Area:IT Software – ERP , CRM
Role Category:Programming & Design
Role:Team Lead/Technical Lead
Keyskills
visualforce oracle application express oracle apex force.com salesforce salesforce.com Presales Solution Consultant Functional consultant technofunctional consultant Oracle Rightnow CX CRM implementations SFDC
Desired Candidate Profile
Desired candidate must have:
Rich experience in pre-sales and deployments of various CRM technologies (SFDC, MS Dynamics, Oracle rightnow, SAP etc)
A proven ability to develop clear understandings of clients needs and the ability to incorporate them into a solution.
Experience of consultancy roles in software delivery and support.
Full lifecycle CRM experience/exposure from requirement development / definition to functional solution design, implementation, data-migration, system testing, user acceptance testing, go-live and service management.
Project Lead or Team Lead experience in a consulting / IT services environment.
Functional domain expertise in CRM.
Good understanding of integration and technical solutions in CRM projects.
Strong business writing skills and verbal communication.
Strong analytical abilities and exposure to quantitative project management, including financials and metrics.
Strong people and team management experience
General Skills & Abilities – Salesforce
Should have minimum 3 years of experience in Salesforce.com
Must have team handling experience
Should have experience of at least 2 full life cycle Salesforce.com implementation for domestic/International clients.
Candidate should be highly self-motivated and goal orientated.
Must be Able to work independently on assigned module with minimal input from supervisor
Must have excellent Communication and presentation Skills
Should be comfortable in doing pre sales if required
Must be an intelligent, analytical and pragmatic approach to problem solving.
Good knowledge about competition.
The ability to effectively prioritize, delegate and deliver in a high-pressure environment.
The resilience to approach challenging issues with a positive and fresh outlook.
The candidate must be flexible in the hours and days they are willing to work, and be able to make themselves available on-call given reasonable notice.
Should be able to assess the impacts on technical design because of the changes in functional requirements. Will assist in pre-sales activities by mapping the client / RFP requirements to SFDC functionality and develop scope, effort estimates, resource plans and implementation timelines.
Should be able to help to train / coach junior resources on SFDC functionality
Must have experience on programming languages like Java(Advanced Java)/ASP.net including JQuery/Javascript.
Company Profile:
Virtuos is a new generation Company turning a new leaf in the internet, redefining Customer Experience and Customer Relationships on Demand. Founded by the Virtuoso Teams the Company delivers information-driven business solutions to achieve its customers' strategic objectives. At Virtuos, we help our customers innovate their businesses to achieve extra ordinary results from their very own customer relationships, business operations and technology investments.
As a trusted advisor to our customers, Virtuos partners with the very best to plan and execute a cutting edge solution to the growing organizations by blending our know-how of the business of technology and our thought leadership in delivering high impact performance. Virtuos has a broad range of marketing and technology capabilities led by experienced Virtuoso professionals drawn from the diverse domains. Our Virtuoso Teams attempt to surprise customers by stretching their expectation and appeal to the sophisticated.
For a real time training for Salesforce courses in your location visit – Salesforce Training in Chennai | Salesforce Training in Bangalore
For getting online training Salesforce Online Training