Cyient Job Openings For Mechanical As Design Engineer @ Hyderabad
By
admin
on September 1, 2017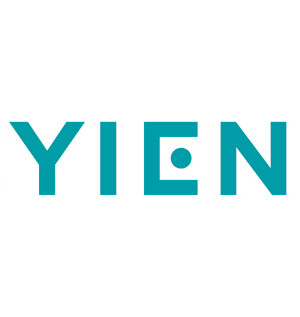 Company           Cyient
Website             http://www.cyient.com
Eligibility           BE/B Tech(Mechanical)

Experience       Freshers
Location            Hyderabad
Job Role            Design Engineer
Salary                  Rs 3 – 5 LPA
Job Requirements:
* Candidate should be BE/B Tech(Mechanical) from a recognised university.
* Should have an aggregate of 60% through out academics.
* Must have experience in concept and detail design, having knowledge on Sheet metal parts
* Must work in different phases in design process from Pre scope activates to Product launch for a multitude of products, parts, assemblies and subassemblies, including drafting, dimensioning, and tolerance.
* Must be coordinating with different supplier/tool maker to ensure delivers the right products.
* Should be validating the product in prototyping and documenting results.
* Must design innovative component/module replacements for existing machinery that improved functioning for better quality
* Should design the product for DFM/ DFA, proactive approach to review the product design from the industrial processes perspective, make-ability, and measure-ability.
* Should be identifying early potential failure modes for a product by using DFMEA tool to assess the risk associated with those failure modes, to rank the issues in terms of importance and to identify carry out corrective actions to address the most serious concerns and Preventing design process mistakes
* Must be evaluating and optimizing the capability of the design to calculate the capability and if necessary optimize the design in an early stage with Tolerance Analysis by using Tolerance designer Required Skills:
* Must closely work with lead Engineer, developing the System requirements into proven functions with the right quality with in minimum time and with cost effective solutions.
* Must be known for quality excellence and as per design standard
* Should have ability to assemble parts to ensure finished product are in processes right product
* Should have worked on Concept and Detail design having knowledge on Plastic/ Sheet metal parts
* Must have familiarity with any one of the standards such as ISO, DIN etc
* Should have good knowledge on Consumer products/Automotive / Medical products
* Must have good knowledge on GD & T.
* Should be well versed with welding symbols in Drawing Desired Skills:
* Must have any experience on PLM software will be added advantage Knowing basic Mould/Tool design will be added advantage.
About Organization:
Cyient formerly Infotech Enterprises is a company focussed on engineering, networks and operations. It has 12,000+ employees across 38 global locations as of March 2014. The company features among the top 30 outsourcing companies in the world.[2] On 15 January, 2010, Daxcon was acquired by Infotech Enterprises America, Inc.; a wholly owned subsidiary of Infotech Enterprises Limited, India.This Cyient Is Hiring Design Engineers From Pune.Who looking for Mechanical Engineering Jobs Can Apply For this post.
For getting expert level training for Python Training in your location – Python Training in Chennai | Python Training Bangalore | For getting online training Python Online Training