SattvaQ IT Solutions Pvt Ltd. Hiring Freshers At Hyderabad
By
admin
on August 31, 2017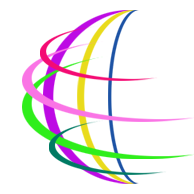 Company          SattvaQ IT Solutions Pvt Ltd.
Website             https://goo.gl/AJru6k
Eligibility          BE/B Tech
Experience       Freshers
Location            Hyderabad
Job Role            Software Developer
Salary                 Not Disclosed by Recruiter
Job Requirements:
We @ SattvaQ expecting good talented java freshers who has grip on core java, servlets, JSP, JDBC, hibernate and struts. Under this designation at SattvaQ, candidate must be able to develop a project by including web technologies like HTML, CSS and Javascript.
Technicle Skills Required
. Core Java
. Servlets
. JSP
. JDBC
. Hibernate
. Struts
. SQL- PLSQL
. Netbeans/ Eclipse
. UML designing
. HTML- CSS- JavvaScript
Salary: Not Disclosed by Recruiter
Industry:IT-Software / Software Services
Functional Area:IT Software – Application Programming , Maintenance
Role Category:Programming & Design
Role:Software Developer
Employment Type: Permanent Job, Full Time
Keyskills
java javascript struts hibernate core java jsp servlets uml jdbc eclipse
Desired Candidate Profile
Please refer to the Job description above
Education–
UG: B.Tech/B.E.
PG: MCA
About Organization:
We @ SattvaQ are qualified talented people to develop IT applications and tools. Our Applications always focused on real use and user friendly nature.
As a slogan of SattvaQ, our applications and IT services fill confidence in your business. Every industry required Smart, Secure and Simple Solutions to manage business activities. To get growth and by growing businesses you need software support, we at SattvaQ develop, maintain and migrate such type of applications.
SattvaQ IT Solutions Pvt Ltd registered with Government of India as IT/Software Company. SattvaQ is synonym for Trustness with Quality, which merged with the word "Sattva" & the letter "Q – stands for Quality. The word "Sattva" means trustness ( from Sanscrit Language). We enhancing trustness with our quality services.
For getting expert level training for Java Training in your location – Java Training in Chennai | Java Training Bangalore | For getting online training Java Online Training