Asteria Jobs Opening for Freshers in Bangalore
By
admin
on November 4, 2015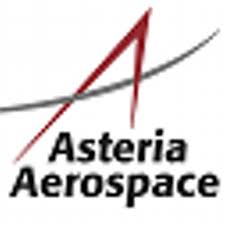 Company        Asteria
Website           www.asteria.co.in
Eligibility          Any Graduate
Experience       0 – 1 yrs
Location            Bangalore
Job Role           Software Tester
JOB SUMMARY:
Company Profile:
Asteria Aerospace is established with a vision to be the leading lifecycle (design-sustain) driven aerospace organization in the Indian private sector. The company aims to provide indigenously developed products and services to the global aerospace defense and civilian markets with a focus on innovation and reliability. Asteria Aerospace is headquartered in Bangalore, the aerospace hub of India.
Job Description:
1. As a Software Tester, you will be responsible for testing the software products at Asteria Aerospace.
2. Your role is to test and maintain test reports, periodically, in a highly collaborative, fast-paced environment.
3. You will work closely with product managers, user interaction designers, and other software engineers to help test the new product offerings and improve existing ones.
Candidate Profile:
Specific Responsibilities:
1. Periodically test the various software components and generate exhaustive test reports
2. Develop appropriate documentation to record software architecture using use cases
3. Write test cases for the software components
4. Maintanance and Support of existing software components
Skills & Experience:
1. Strong C++ knowledge
2. Excellent communication skills, verbal and written
3. Familiarity with Qt/C++, QML Graphical User Interface (GUI) Application Development will be a plus