Baker Hughes Job Opening for Freshers in Across India
By
admin
on August 21, 2014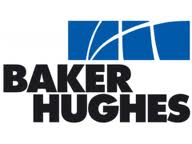 Company     Baker Hughes
Website        www.bakerhughes.com
Eligibility      Any Graduate
Experience     Freshers
Location         Across India
Job Role       Graduate Field Engineer
JOB SUMMARY:
Company Profile:
A top-tier oilfield service company with a century-long track record, Baker Hughes delivers solutions that help oil and gas operators make the most of their reservoirs.
Collaboration is the foundation on which we build our business. We listen to our clients to understand their unique challenges and then develop solutions designed to help manage operating expenses, maximize reserve recovery, and boost overall return on investment throughout the life of an oil or gas asset.
Job Description:
You will be assigned to a specific Baker Hughes product line where activities may include:
1. artificial lift
2. completion systems
3. drill bits
4. drilling fluids
5. drilling services
6. formation evaluation
7. integrated operations
8. intelligent production systems
9. pressure pumping
10. reservoir navigation services
11. sand control systems
12. specialty chemicals
13. surface logging services
14. wellbore intervention
15. wireline services.
Depending upon your product line assignment, you will be involved in technical activities which could include:
1. Assembling and deploying downhole equipment at a base location prior to being dispatched to the wellsite. Downhole equipment may be a combination of electrically, mechanically, or hydraulically activated and operated specialized equipment
2. Designing wellsite interventions under supervision using simulation software packages
3. Analyzing rigsite performance data and recommending changes to product configurations
4. Assisting sales representatives in business development activities including presenting to clients
5. Performing warehousing and logistical activities
6. Setting up and removing equipment at the well site
7. Authoring and producing post-job evaluation reports for the client.
Candidate Profile:
Requirements:
1. As well as fluency in English (assessment of your English proficiency may be part of the selection process) and the legal right to work in the country in which you have applied without company sponsorship or time restriction
At least three of the following:
1. a minimum grade point average of 3.0/4.0 (2.2) or equivalent
2. relevant work experience (paid or unpaid)
3. evidence of practical / technical capability, e.g. internships, summer jobs, hobbies
4. evidence of extra-curricular activity
5. a valid driving license maybe required in some locations.
Preferred qualifications/requirements
1. We are looking for people who are motivated, resilient, persistent, flexible and adaptable.
2. You will also need to show leadership, creative problem-solving, strong communication and interpersonal skills.
3. A valid driver's license with a clean driving record may be required in some locations.